Flags fly at half-staff in Missouri as 'town of tears' mourns 17 lost in duck boat accident
BRANSON, Mo. – Flags flew at half-staff Saturday at several hotels, motels and inns along the way to Table Rock Lake in Missouri to honor the 17 lives lost after Thursday's grisly duck boat accident.
At the Welk Resort Hotel in Branson, four women stood quietly in a circle near the American flag, holding hands and praying for the victims of the tragedy.
Among them were Tina Abraham, of Chicago; Tiffany Tuttle and Lisa Cardell, of New York; and Sandra Ingle, of Silver City, Missouri. None of the women knew the victims. They didn't even know each other.
"It doesn't matter," Abraham told Fox News. "People come together when things like this happen. That could have been any one of us or our families on the duck [boat]."
"We saw [Abraham] standing there. Tears were in her eyes. We're all mothers. We decided to come over," Cardell said. "We didn't know the people on the boat, but our hearts hurt for them."
It was the same sentiment echoed Friday night by hundreds of mourners who attended impromptu vigils on the shore of Table Rock Lake, at the Brookside Church in Branson and at the Ride the Ducks parking lot.
"This has been my community for 10 years, so just hearing about it last night I felt completely helpless at home, not feeling like there's anything I could do, so just coming out tonight was sort of my emotional way of showing support," Alyssa Ambrosier told a reporter Friday. "Even though it's not much I just felt like it was my way of being part of the community, sharing my heart however I could."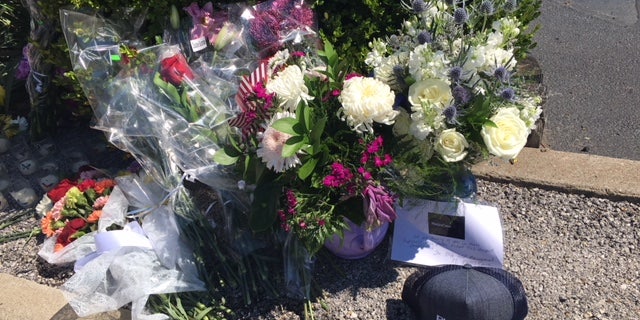 By midday Saturday, a makeshift memorial in the parking lot of Ride the Ducks in Branson had tripled in size from the morning. Members of the community passed out bottles of water to those coming to offer prayers and condolences.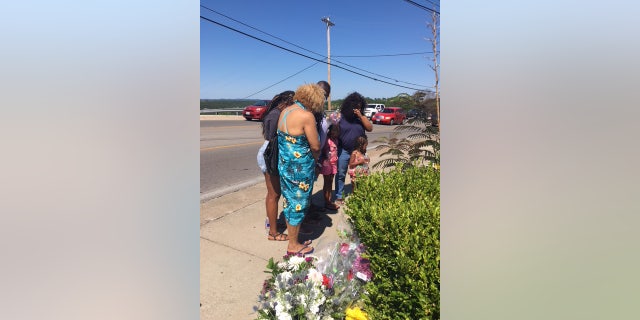 For the Cater family of Arkansas, it was an important reminder of the importance of community.
"We've been coming here for years," Andy Carter told Fox. "We may not be from here but we're all family."
He added: "We've done the duck (boat) before. That could have been us."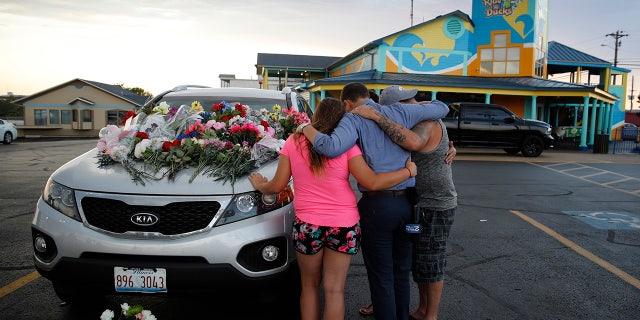 Mayor Karen Best said her "community of smiles" has turned into a "town of tears" but said Branson is strong and will get through the tragedy that's claimed so many lives.
The captain of the boat was among the 14 survivors, seven of whom were injured.
Named for their ability to travel on land and in water, duck boats have been involved in other serious accidents in the past, including the deaths of more than 40 people since 1999.
Five college students were killed in 2015 in Seattle when a duck boat collided with a bus. Thirteen people died in 1999 when a boat sank near Hot Springs, Arkansas.
"Duck boats are death traps," said Andrew Duffy, an attorney whose Philadelphia law firm handled litigation related to two fatal duck boat accidents there. "They're not fit for water or land because they are half car and half boat."
Safety advocates have sought improvements and complained that too many agencies regulate the boats with varying safety requirements.
The boats were originally designed for the military, specifically to transport troops and supplies in World War II. They were later modified for use as sightseeing vehicles.
Passengers on a nearby boat described the chaos on the lake as the winds picked up and the water turned rough.
"Debris was flying everywhere," Allison Lester said in an interview Friday with ABC's "Good Morning America."
Lester's boyfriend, Trent Behr, said they saw a woman in the water and helped to pull her into the boat. He said he was about to start CPR when an EMT arrived and took over.
The Coast Guard and the National Transportation Safety Board are investigating the incident. Weather conditions at the time the boat capsized are likely to play prominently in the investigation.
The weather service had issued a severe thunderstorm watch around midday Thursday, followed by a warning at 6:32 p.m., about 40 minutes before the boat tipped over. Both the watch and a statement issued at 7:02 p.m. mentioned the risk of 70 mph winds.
"When we issue a warning, it means take action," said Kelsey Angle, a weather service meteorologist in Springfield.
The boat sank in 40 feet of water and then rolled on its wheels into a deeper area with 80 feet of water.
Divers located the vessel, which came to rest on its wheels on the lakebed.
Survivor Tia Coleman said that the captain told passengers they didn't need life jackets. But when the winds kicked up and the boat began to rock violently before capsizing, those jackets could have been the difference between life and death.
"I believe that a lot of people could have been spared," Coleman said.
"My heart is very heavy. Out of 11 of us, only two of us surviving – that's me and my nephew," Coleman told the station. "I lost all my children, my brother-in-law."
Among those who lost their lives in the incident are nine members of Coleman's family; a father and son visiting from Arkansas; a couple from the St. Louis area; another couple from the Kansas City area who were celebrating their anniversary; a grandmother from Illinois whose granddaughter managed to survive the tragedy; and the boat's driver, who was known as Captain Bob.
Fox News' Amy Lieu, Elizabeth Zwirz and The Associated Press contributed to this report.