'Fitbit murder' suspect slapped with wrongful death suit by slain wife's sister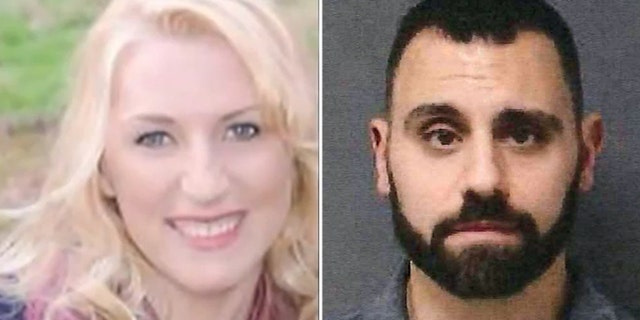 The "Fitbit murder" suspect, who's been charged in the shooting of his wife at their Connecticut home in 2015, was slapped with a wrongful death lawsuit by the slain woman's sister last month.
Marliese Shaw, the sister of Connie Dabate and executor of her estate, filed a claim against her brother-in-law Richard Dabate, The Associated Press reported, citing The Journal Inquirer. The suit, which was filed on Nov. 22, is seeking unspecified monetary damages. Shaw also asked a probate judge to order Dabate to return more than $70,000 allegedly taken from his wife's estate after she died.
Dabate became a prime suspect in his wife's murder amid discrepancies in his alibi. Police examined the woman's Fitbit tracker and discovered that she had logged steps after the time Dabate claimed she was killed in December 2015.
MURDER CASE CRACKED BY FITBIT: CONNECTICUT SUSPECT ENTERS PLEA
Dabate had told authorities that an intruder entered their home in Ellington and shot his wife. The assailant then tried to overpower Dabate, he claimed, but he was able to fight back. He said he ultimately burned the intruder with a torch before alerting investigators as the man escaped.
But detectives found no signs of a struggle or forced entry, and police dogs didn't detect another person's scent. Additionally, an email Dabate said he sent from his car was actually sent from his home laptop, further causing investigators to question his story.
Cops said Dabate also had a pregnant girlfriend, and told her that he and his wife were divorcing.
FITBIT LOGS WIFE'S STEPS AFTER HUSBAND SAYS SHE DIED, POLICE SAY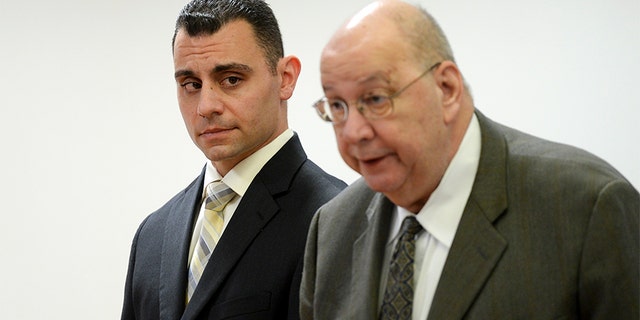 The suspect was charged with murder, tampering with evidence and making a false statement regarding the death of his 39-year-old wife.
He pleaded not guilty and was released from custody on a $1 million bail.
According to the Hartford Courant, Shaw's wrongful death claim can only be petitioned by the executor of someone's estate. She was reportedly given control in May after the suspect allegedly demonstrated questionable behavior regarding his deceased wife's estate, including removing certain assets.
The Associated Press contributed to this report.