First Florida bridge collapse victim identified as FIU student, 18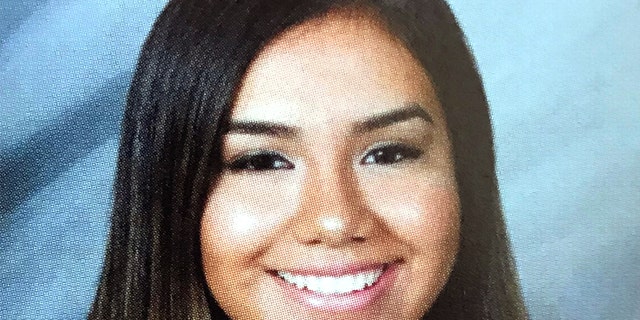 The first victim identified in the catastrophic Florida bridge collapse that killed six people on Thursday was an 18-year-old Florida International University (FIU) student deemed an "awesome person" by friends.
Alexa Duran was driving her Toyota SUV under the structure when it collapsed on her vehicle, according to the Miami Herald. Duran reportedly became entrapped in the rubble.
"This is going to be the longest and saddest trip of my life. I don't want to return."
"My little girl was trapped in the car and couldn't get out. She died when the bridge collapsed on top of her car," Orlando Duran said to el Nuevo Herald from London, where he was traveling when he received the news of his daughter's death.
"This is going to be the longest and saddest trip of my life. I don't want to return," he said.
Duran was reportedly driving past FIU when the bridge collapsed. A friend in the passenger seat managed to escape but was unable to get Duran out of the vehicle.
"The way the bridge fell, it fell on the driver's side," FIU student Manny Perez told the Herald. Perez and Lynnet Gomez, another student at the university, spoke to the outlet near the FIU family reunification center Thursday as they awaited information on Duran's location.
"She is the funniest person I know," Gomez said of her friend, who was a political science major in her freshman year at the school. Duran and Gomez were both in the same sorority.
Duran, Perez said, was "one of those people who lights up any room, any circumstance, situation. She always makes her presence known."
In addition to the six killed after the "Instant Bridge" collapsed on Thursday, at least 10 others were injured. The $14.2-million pedestrian bridge was supposed to open next year to help students cross a busy road adjacent to the campus. But the accelerated construction was completed early and the bridge was installed last weekend instead.
In the wake of the collapse, relatives and friends of people still missing gathered Friday in South Florida, longing and praying for miracles as authorities searched the smashed concrete.
While the families waited, investigators sought to understand why the 950-ton bridge gave way during construction. The cables supporting the span were being tightened following a "stress test" when it collapsed, authorities said.
Fox News' Greg Norman and The Associated Press contributed to this report.