Fireworks Banned in Fear of Wildfires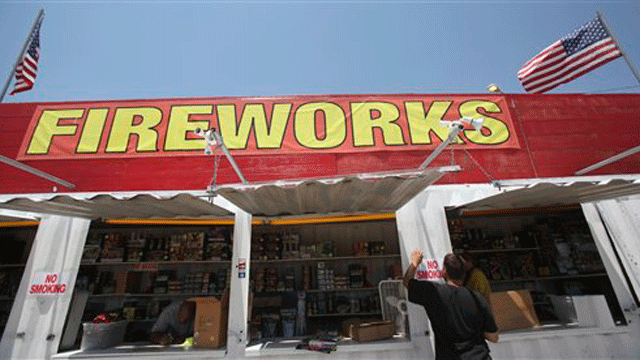 NEWYou can now listen to Fox News articles!
FORT WORTH, Texas – From Arizona to Florida, there will be fewer oohs and aahs at the rockets' red glare this Fourth of July.
That's because many cities across the nation's drought-stricken southern tier are banning fireworks sales because of wildfire risks.
New Mexico's governor banned fireworks on state and private lands and has pleaded with people not to buy or set off pyrotechnics.
Dozens of Texas cities have canceled shows, from large events in Austin and San Antonio to small-town celebrations.
Parts of nearly a dozen states, from the Southeast to the West, are in a severe drought. And wildfires have charred thousands of square miles this year.
While there have been a few protests and at least one unsuccessful court challenge, many people appear to understand the precautions.