Fires destroy Utah mobile homes, block route to Yellowstone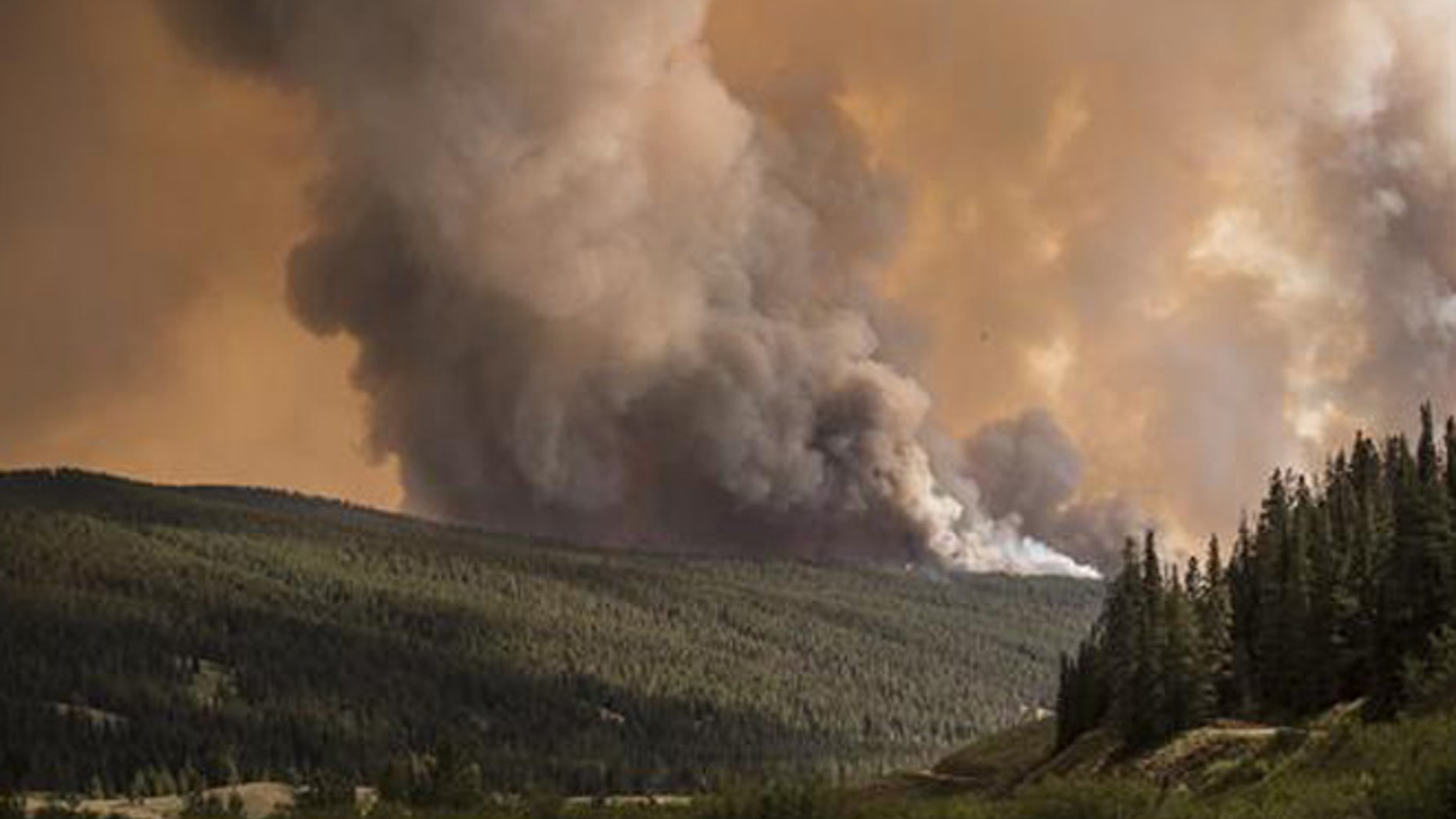 Blazes in the U.S. West have blocked a major route to Yellowstone National Park during tourist season and tore through a mobile home park in Utah, leaving residences destroyed and people displaced.
Here's a look at some of the fires:
------
UTAH
High winds pushed a northern Utah brush fire out of a field and into a neighborhood, destroying at least 10 homes in trailer park.
Authorities were investigating Wednesday whether the 30-acre fire in the city of Tooele was intentionally set because they said it appeared suspicious.
The fire that ignited Tuesday has been contained but has displaced several dozen people. Eight other homes and a handful of cars were damaged.
Three firefighters and one resident were treated for smoke inhalation, but no other injuries were reported.
Resident Javier Cortez, who has a family of six, told Salt Lake City news station KUTV that he smelled smoke and ran outside.
His family tried to use a hose to wet grass around their home but they were forced to run from the flames, Cortez said. Their home of four months was destroyed.
------
WYOMING
Crews are battling a blaze blocking a route to Yellowstone National Park and the region of Jackson Hole as summertime visitors flock to the popular northwest Wyoming areas.
The wildfire has burned about 12 square miles in the Bridger-Teton National Forest and closed U.S. 191/189, a highway heavily used by travelers heading across Interstate 80 to the park and Jackson Hole.
The region includes the resort town of Jackson, Grand Teton National Park and outdoor recreation.
There are alternate routes available, including I-25 through Casper. The fire is burning about 5 miles north of the community of Bondurant.
New fires also broke out in remote areas of national forests in the western part of the state.
------
IDAHO
Authorities are taking aim at a fast-moving wildfire in southwest Idaho ahead of winds and 90-degree heat expected later Wednesday.
Officials called in retardant bombers and additional firefighters to try to strengthen containment lines around the blaze burning in grass and sagebrush 15 miles east of Boise.
The human-caused fire that started Tuesday quickly ballooned to 5 square miles, destroying a barn and two smaller structures, but no homes are threatened, fire spokesman Brandon Hampton said.
Destroyed power poles cut off electricity to thousands of customers, Idaho Power said.