Fired Northwestern professor makes first appearance in court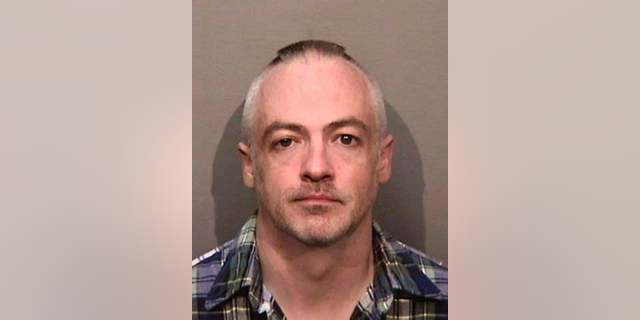 DUBLIN, Calif. – Wearing red inmate clothes with his hands shackled, a fired Northwestern University professor facing a murder charge in Chicago briefly appeared in a California courtroom Monday, smiling at supporters who waved at him.
Wyndham Lathem, a microbiologist, was accused with another man in a Chicago arrest warrant in the fatal stabbing of Trenton James Cornell-Duranleau. The 26-year-old hair stylist's body was found July 27 in Lathem's Chicago apartment.
Lathem, who was being held without bail in Alameda County, surrendered in Oakland Friday after being on the run for more than a week. While details of the gruesome case have been in the headlines for days, including a bizarre donation made in the victim's name at a Wisconsin library and a videotaped confession sent to friends, an attorney painted a different picture.
Attorney, Kenneth H. Wine, called the 42-year-old Lathem a "gentle soul" and said the allegations run contrary to how he's lived his life.
"Since the beginning of this case, the defense has received dozens of calls and letters in support of Dr. Lathem, from friends and colleagues who have known him for decades," Wine said in a statement. "They all describe him in the same way — a kind, intelligent, and gentle soul, and a loyal and trusted friend. What he is accused of is totally contrary to the way he has lived his entire life."
Wine said Lathem plans to plead not guilty and urged the public to withhold judgment until all of the facts of the case emerge.
Lathem is accused along with Oxford University financial officer Andrew Warren, who separately surrendered to authorities in San Francisco last week. Warren, a British national, does not yet have an initial court date. He arrived in the U.S. days before the killing.
Authorities have not discussed his relationship to the other men or a possible motive for the killing.
Wine said that Lathem came to the San Francisco Bay Area to see his closest friends and family members. Asked about Lathem's mental state, Wine said he is fine.
At least five friends appeared in court on Monday to support Lathem, with one blowing kisses. They declined to comment.
Lathem was not formally arraigned Monday but waived extradition. Alameda County is assisting Illinois by beginning the process required for extradition. Chicago authorities now have 30 days to bring him back.
Also Monday, Northwestern University said Lathem had been terminated "for the act of fleeing from police when there was an arrest warrant out for him." His firing was effective Friday, according to university spokesman Alan Cubbage.
Lathem, who had been a faculty member since 2007, continues to be banned from entering the Northwestern, which has campuses in Chicago and suburban Evanston.
Cornell-Duranleau was a 26-year-old Michigan native who moved to Chicago last year. Police have said that he and Lathem had a personal relationship but not elaborated.
Authorities have said the attack on Cornell-Duranleau was so brutal that the blade of the knife believed to have been used in the stabbing was broken. When police found him he'd already been dead for at least 12 hours.
___
Associated Press writer Kristin J. Bender in San Francisco and Sophia Tareen in Chicago contributed to this story.
___
Follow Janie Har on Twitter at https://twitter.com/janiehar .