Fired employee kills 2, self at California car dealership
A disgruntled former employee killed two employees and himself at a Northern California car dealership Tuesday evening, according to reports.
CALIFORNIA GOLF COURSE ARGUMENT LEADS TO SHOOTING, FIRE; 5 DEAD, POLICE SAY
The shooter, who was fired from the Morgan Hill Ford dealership earlier in the day, was found by police on the ground with a self-inflicted gunshot wound and a gun in his hand, witnesses said. The victims were inside the dealership and later pronounced dead, KNTV reported. The dealership is southeast of San Jose.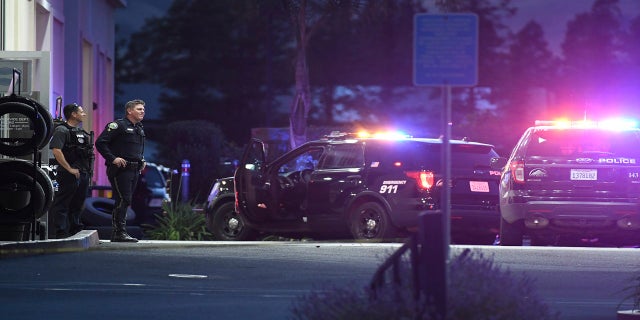 A witness said the gunman was a parts department employee. After he was fired he allegedly went to his car, got a gun and killed the parts department manager and another employee, KRON reported.
"One of the service advisers had opened up the door to go back inside the shop," Justin Valdez, who works at the dealership, told Mercury News. "He turned around, looked at us and he said, 'run, there's a shooter.'" Valdez was able to hide in a nearby mushroom farm.
CLICK HERE TO GET THE FOX NEWS APP
Police have not yet identified the victims or the shooter.