Fire sparked by target shooting evacuates thousands in Utah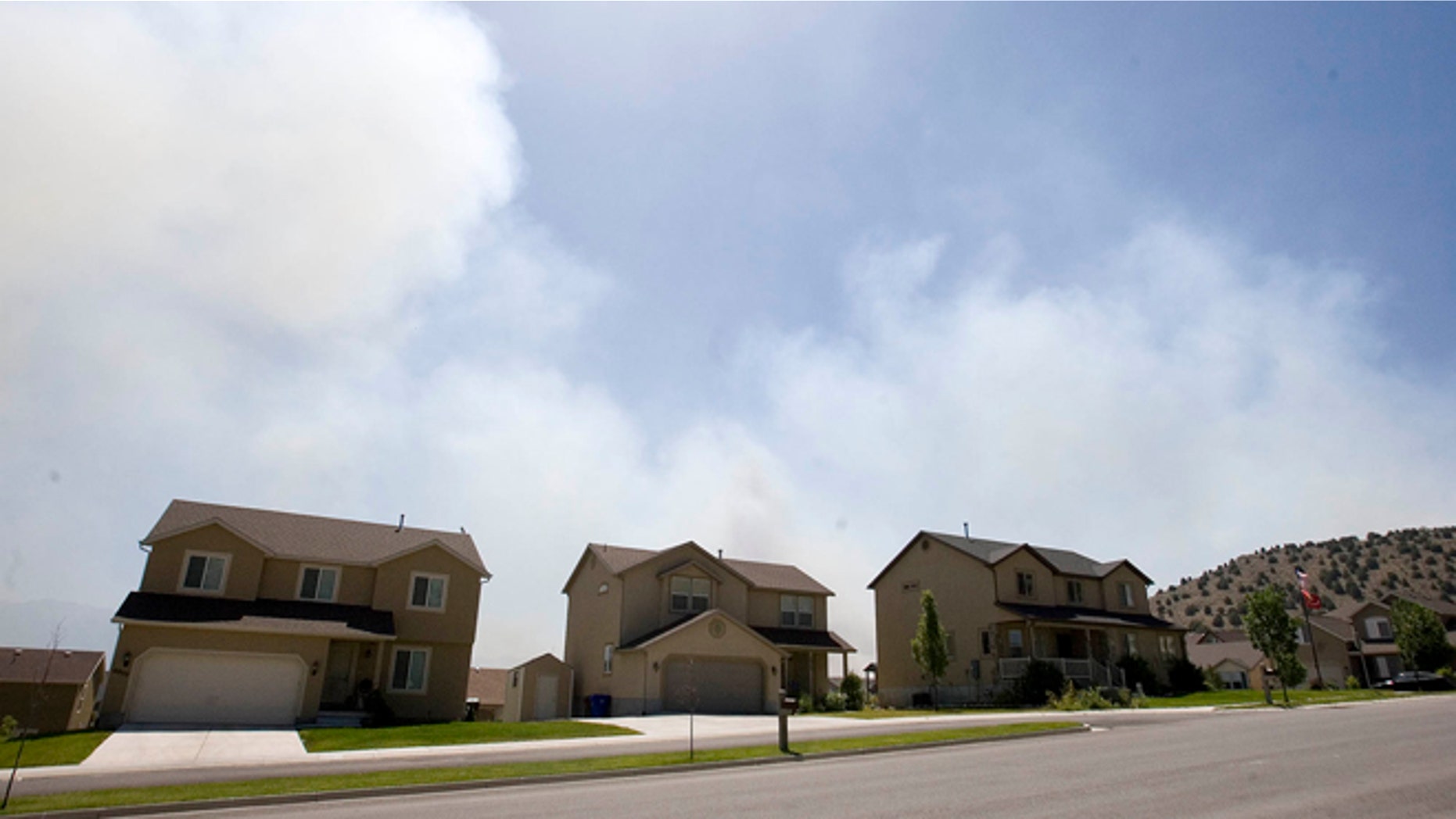 SARATOGA SPRINGS, Utah – Unpredictable winds and high temperatures were challenging crews in their battle Saturday against a Utah wildfire that forced more than 2,300 people to flee their homes.
Firefighters remained posted around houses in Saratoga Springs and Eagle Mountain, about 40 miles south of Salt Lake City, after the blaze burned within a quarter mile of some homes Friday, says Bureau of Land Management spokeswoman Teresa Rigby.
No homes have burned, she said, and fire officials want to see what the nearly 9-square-mile fire on tinder-dry grasslands does Saturday afternoon before deciding whether residents can return to their homes.
Rigby says an updated count shows an evacuation order affects nearly 600 homes and over 2,300 residents.
The fire that officials believe was started Thursday by target shooters is 30 percent contained.