Final arguments in fight over control of oldest US synagogue, ceremonial bells worth millions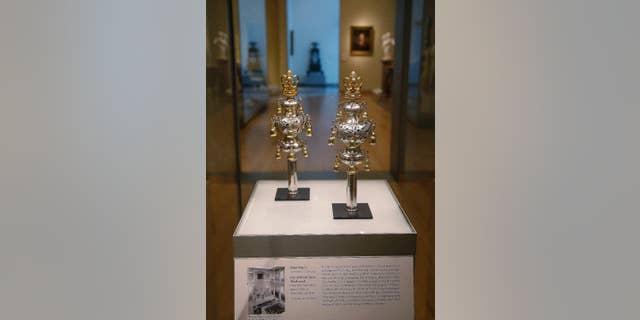 NEWYou can now listen to Fox News articles!
PROVIDENCE, R.I. – A federal judge who's hearing final arguments in a trial over control of the nation's oldest synagogue and ceremonial bells worth $7.4 million says there is no "smoking gun" in the case.
The congregation that worships at the 250-year-old Touro Synagogue in Newport, Rhode Island, and the nation's first Jewish congregation in New York are suing each other.
Rhode Island U.S. District Judge John McConnell said during Friday's arguments that the case requires him to patch together 250 years of history before weighing the evidence to make a decision.
The Newport group wants to sell the bells to a museum and use the money for an endowment. The New York group opposes the sale.
Testimony in the bench trial ended in June. McConnell is expected to issue a decision later.