Ferry reopens after man drives car into Potomac River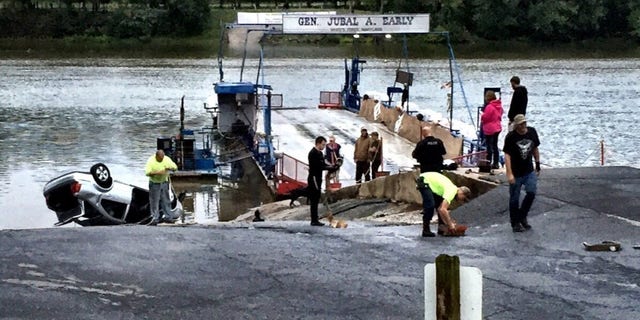 NEWYou can now listen to Fox News articles!
DICKERSON, Md. – Authorities say a man driving under the influence crashed his car through a closed gate onto a ferry and then into the Potomac River. The driver was rescued and charged with DUI.
Montgomery County police said in a news release that the 26-year-old Gaithersburg man drove his car onto White's Ferry in Dickerson, Maryland, early Friday, when the ferry was out of service.
WTOP quoted Ferry captain Josh Webster as saying he was watching TV and making pizza in his apartment above White's Ferry Store and Grill, when he heard screams, and saw the car in the water. Webster said the water wasn't over the driver's head, but he walked in to help him out before calling 911.
Local government websites say the ferry carries up to 24 vehicles and is the last on the Potomac.