Feds, Texas offer choices for students homeless after Harvey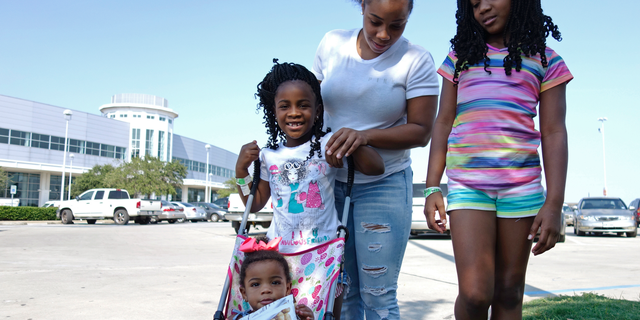 HOUSTON – Many families now homeless after Hurricane Harvey devastated the Houston area are returning to class on Monday after weeks of delays or interruptions to the school year.
Texas education officials estimate that 35,000 to 40,000 students have been affected by the storm.
Federal and state laws are designed to make it easier for homeless students to get their educations, even in the midst of a disaster.
Federal protections require schools to immediately enroll children who have lost their regular homes and are forced to stay in a temporary arrangement.
A Texas law goes even further, allowing homeless students the option to enroll in any school district they choose, regardless of their school of origin or the location of the place where they are staying.