Feds find more than 200 pounds of cocaine in floor boards of ship at California port
Federal agents uncovered more than 200 pounds of cocaine hidden beneath the floorboards of two cargo ships at a California port, according to the Customs and Border Protection department (CPS).
Agents from the Department of Homeland Security and CPS were reportedly inspecting a refrigerated boat which had arrived from Ecuador to the small town of Port Hueneme, California on January 22 when they made the discovery.
Under the floorboards were 80 bundles of cocaine, weighing 204 pounds. Just a week later, agents made a similar discovery in a boat coming from Guatemala, finding an additional seven bundles of cocaine, weighing 17.5 pounds.
CALIFORNIA MAN FINDS HUGE MOUNTAIN LION HIDING BEHIND WASHING MACHINE
It is not known what the street value for that amount of drugs is.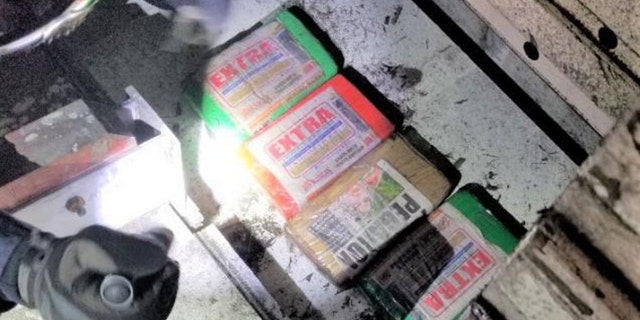 Border Patrol Port Director of Los Angeles and Long Beach LaFonda Sutton-Burke issued a statement highlighting the significance of the findings.
"This is the largest drug seizure at Port Hueneme in the last quarter of a century,"she said.
CLICK HERE FOR THE FOX NEWS APP
"I'm extremely proud of the results of this joint effort, it shows the professionalism, vigilance and keen focus of both agencies in preventing dangerous drugs into our communities."