Feds Back Off Wyoming Wild Horse Castration Plan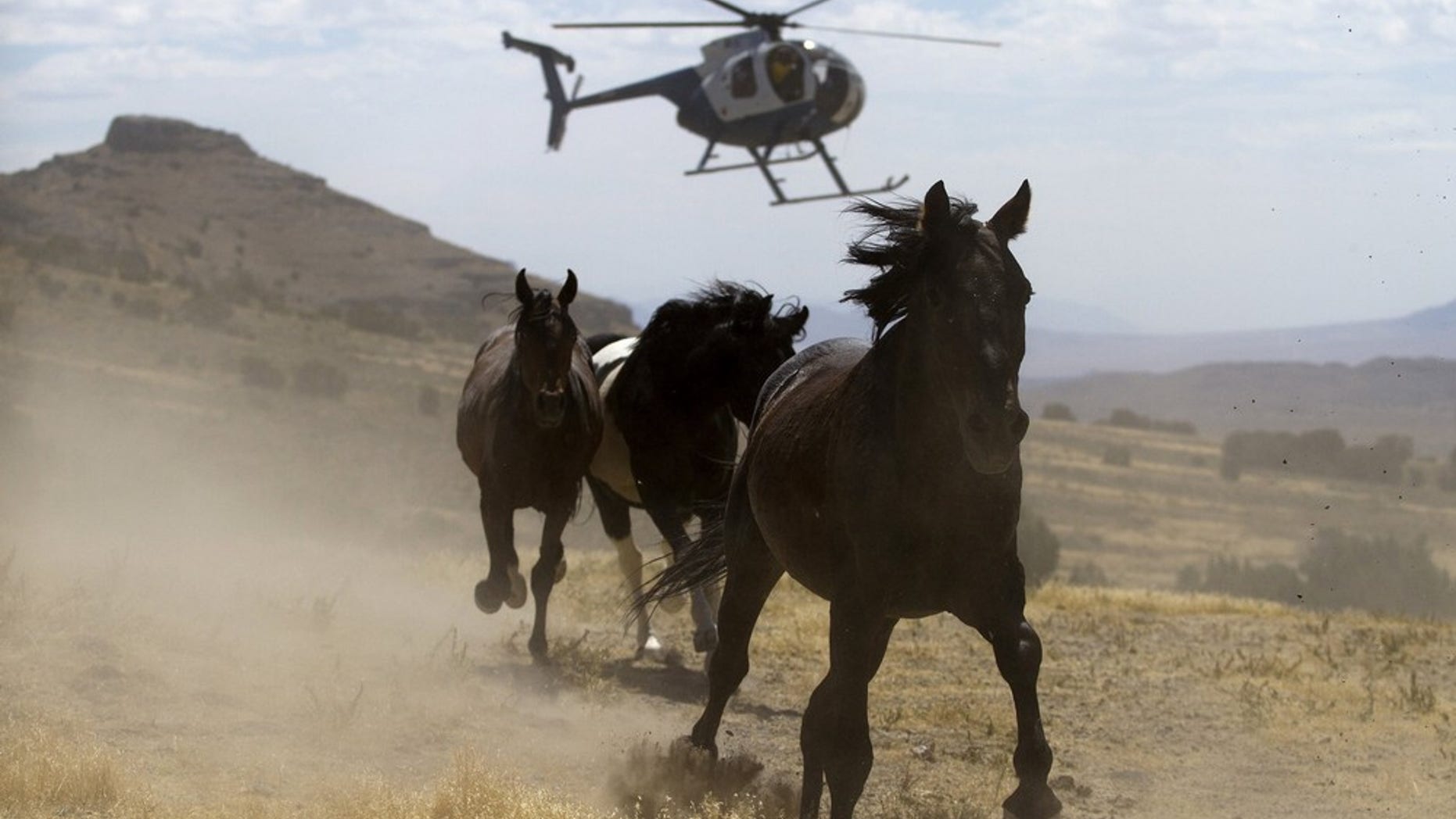 CHEYENNE, Wyo. – Environmental groups say the U.S. Bureau of Land Management has backed off on its plan to castrate hundreds of wild stallions in southwestern Wyoming.
The BLM had planned to round up nearly 900 wild horses from the White Mountain/Little Colorado herd management areas between Rock Springs and La Barge starting this month. The agency wanted to castrate all of the stallions it caught to reduce the growth of herds it says damage rangelands.
Environmentalists recently filed a lawsuit in Washington, D.C., seeking to block the roundup.
Suzanne Roy of the American Wild Horse Preservation Campaign says the BLM announced Tuesday during a status conference on the lawsuit that it was abandoning the plan and would announce a new plan later.
Attempt to reach BLM spokesmen for comment weren't immediately successful.