Federal judge tells Pennsylvania county to drop the Christian cross from its seal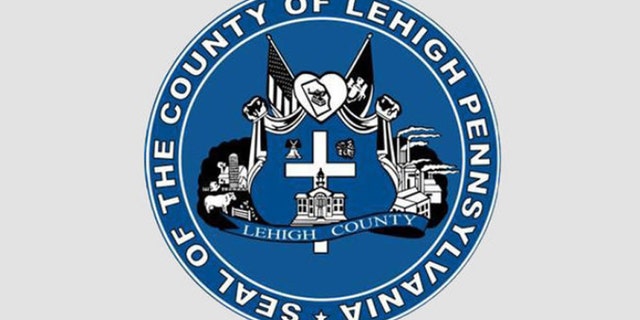 A federal judge has ordered a Pennsylvania county to remove the cross from its seal, saying it violated the Constitution.
Lehigh Valley County, which is about 40 miles north of Philadelphia, will have to redesign its seal after U.S. District Judge Edward Smith ruled in favor of the plaintiffs, the Freedom From Religion Foundation (FFRF), an organization that promotes separation of church and state and which filed the lawsuit against the county, according to The Morning Call.
Smith made it known in his ruling that he was not happy about the decision he had to make but was following the rule of constitutional law, including the establishment clause, which states that Congress may not pass any laws establishing a religion.
"While the court does not believe the current state of the law applicable to this case comports with the text of the Establishment Clause, the court is not in a position to reject it," reads the ruling from Smith. "The law, as it currently stands, requires that the court rule in favor of the plaintiffs: the inclusion of the cross lacked a secular purpose both when the defendant adopted the seal and when the defendant refused to remove the cross from the seal, and a reasonable observer would perceive the seal as endorsing Christianity."
The FFRF started its campaign to have the cross removed from the county seal and flag in 2014 when four residents first voiced complaints of the imagery. Along with the foundation, they threatened to sue Lehigh County if it refused to remove the cross. County officials refused to give in to their threats, claiming that the cross should be viewed in historical context.
But the residents and the FFRF filed a lawsuit and testified that they opposed the seal and found it offensive, according to court documents.
"They said that Lehigh County was home to many Christians," FFRF Co-President Annie Laurie Gaylor tells Fox News. But it is not a Christian county and it should be welcoming to all other religions and no religions."
"The judge was a little begrudging, but even he conceded that anyone who sees this seal or flag would see it as an endorsement of a particular religion by local government."
Officials for Lehigh County did not immediately respond to requests for comment.
The seal was first adopted by Lehigh County commissioners in 1944 with the Latin cross displayed in its center, surrounded by a heart to symbolize its county seat, Allentown, along with bison, cement silos, and other imagery, according to The Morning Call.
The seal is included on county flags, buildings, letterhead and legal documents, as well as its website.