Federal judge sentences British man to 33 months for scheming to sell missile parts to Iran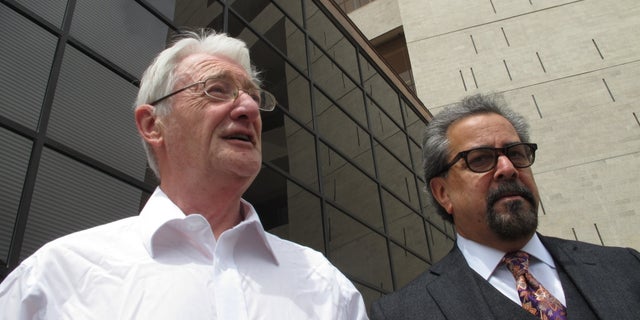 EL PASO, Texas – A British businessman has been sentenced to 33 months in prison for trying to buy missile parts and resell them to Iran.
Christopher Tappin pleaded guilty in November after reaching a plea agreement that opened the door for him to serve part of his sentence in Britain near his wife. A judge sentenced him Wednesday.
The 65-year-old pleaded guilty to trying to purchase missile batteries from undercover U.S. agents with the intention of exporting them to Iran without obtaining a license.
Tappin's extradition to the U.S. in February 2012 touched a nerve in Britain, where many believe extradition arrangements with the United States are unfairly weighted against British citizens.