FDNY video shows scorched Bronx apartment building after fire kills 12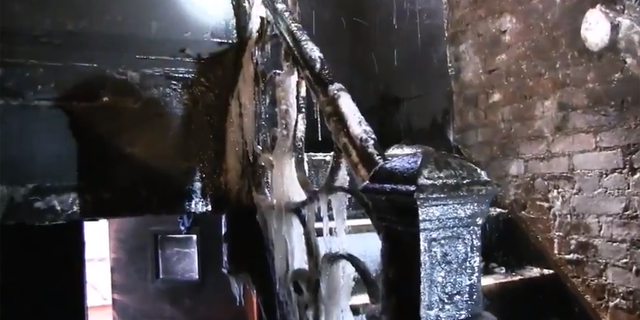 Footage released by the FDNY shows a glimpse into the aftermath of a massive fire that burned inside a New York City apartment building Thursday night, leaving at least 12 people dead and others with serious injuries.
The footage, posted to Twitter on Friday, shows a "burned out hallway and stairwell" of the five-story walk-up building, which officials said caught fire when a 3 1/2-year-old was playing around with burners on a stove in the structure's first floor.
The Bronx building appears charred: walls are burned, water floods a dark hallway, and icicles are seen throughout, as temperatures in New York City have dipped into the teens.
FDNY commissioner Daniel Nigro said the incident was the worst loss of life caused by fire in the city, excluding the Sept. 11 terror attacks, since 87 people were killed at a social club fire in the Bronx in 1990.