FDA approves Pfizer coronavirus vaccine boosters for children as young as 12
Boosters already recommended for anyone ager 16 and older
NEWYou can now listen to Fox News articles!
The U.S. Food and Drug Administration announced Monday that children as young as 12 can now get booster shots of the Pfizer coronavirus vaccine.
The decision comes as the omicron variant is rapidly spreading around the U.S. and complicating plans for students to return to classrooms following winter breaks. Booster shots previously were recommended for everyone age 16 and older.
"Throughout the pandemic, as the virus that causes COVID-19 has continuously evolved, the need for the FDA to quickly adapt has meant using the best available science to make informed decisions with the health and safety of the American public in mind," Acting FDA Commissioner Janet Woodcock said in a statement.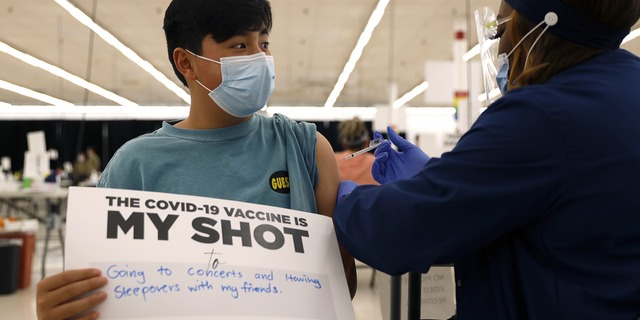 FLORIDA UNIVERSITY COMMITS TO IN-PERSON LEARNING AMID OMICRON AS OTHERS SHIFT TO REMOTE CLASSES
"With the current wave of the omicron variant, it's critical that we continue to take effective, life-saving preventative measures such as primary vaccination and boosters, mask wearing and social distancing in order to effectively fight COVID-19," she added.
In making its decision, the FDA says it "determined that the protective health benefits of a single booster dose of the Pfizer-BioNTech COVID-19 Vaccine to provide continued protection against COVID-19 and the associated serious consequences that can occur including hospitalization and death, outweigh the potential risks in individuals 12 through 15 years of age."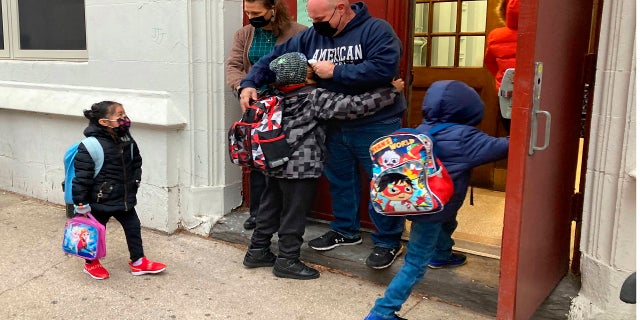 The FDA also announced Monday that people ages 12 and up can get Pfizer booster shots after only five months, compared to the previous six-month interval.
"Additionally, peer-reviewed data from multiple laboratories indicate that a booster dose of the Pfizer-BioNTech COVID-19 Vaccine greatly improves an individual's antibody response to be able to counter the omicron variant," the FDA said. "Authorizing booster vaccination to take place at five months rather than six months may therefore provide better protection sooner for individuals against the highly transmissible omicron variant."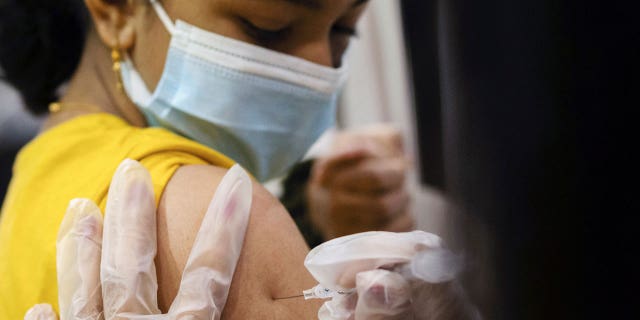 CLICK HERE TO GET THE FOX NEWS APP
"While today's action applies to the Pfizer-BioNTech COVID-19 Vaccine, the FDA continues to review data concerning all available vaccines and will provide additional updates as appropriate," it added.
Lastly, the FDA on Monday recommended a third primary series dose of the coronavirus vaccine for "certain immunocompromised children ages 5 through 11."