FBI supervisor's gun stolen from hotel room after a night of drinking, officials say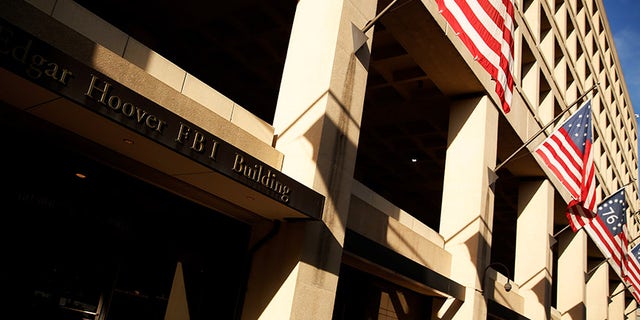 NEWYou can now listen to Fox News articles!
An FBI counterterrorism supervisor is the subject of an internal investigation after his gun was stolen following a night of drinking at a North Carolina hotel, officials said.
Robert Manson, a unit chief in the FBI's international terrorism section, was staying at a Westin hotel in Charlotte, N.C., during training in July when his Glock .40-caliber handgun was stolen.
A police report said a $6,000 Rolex watch and $60 in cash were also stolen.
PREGNANT WOMAN BURNS ROOMMATE'S FERRET TO DEATH IN HOT OVEN FOR REVENGE, COPS SAY
The New York Times reported Manson and other senior agents had been in North Carolina for training and later went to a hotel bar. Agents told police they'd been drinking with women who said they were exotic dancers.
The next morning, Manson's weapon was missing.
An FBI spokesman told Fox News on Thursday that "the incident is the subject of an internal investigation."
Robert Tufano, a spokesman for the Charlotte-Mecklenburg Police Department, confirmed the incident to Fox News, saying in a statement that patrol officers responded to the hotel around 6:30 a.m. on July 10.
"Investigators determined the victim, Robert Manson, met a woman in the hotel bar the prior night and took her back to his hotel room," he said. "Mr. Manson identified himself as a Special Agent with the Federal Bureau of Investigation."
OBAMA'S EPA SPENT $690,000 ON PARKING SPOTS NO ONE USED
According to the Times, Manson was incapacitated from drinking alcohol and a fellow agent, Kevin Thurman, reported the theft to the police. In the police report, the theft is noted as occurring sometime between 2 a.m. and 5 a.m.
The hotel's bar closes at 2 a.m.
No arrests have been made and police officers have not recovered the weapon.
Turfano said "Manson was not acting in a law enforcement capacity at the time of the incident."
According to the Times, Manson oversees all terrorism investigations in the Midwest and the Carolinas.
This incident is the latest embarrassing mishap for the FBI. Earlier this year, one agent was cited in an internal review after a family member accidentally shot him.
Last year, an assistant special agent in charge was charged with drunken driving and an internal review found he had improperly carried his gun while intoxicated.