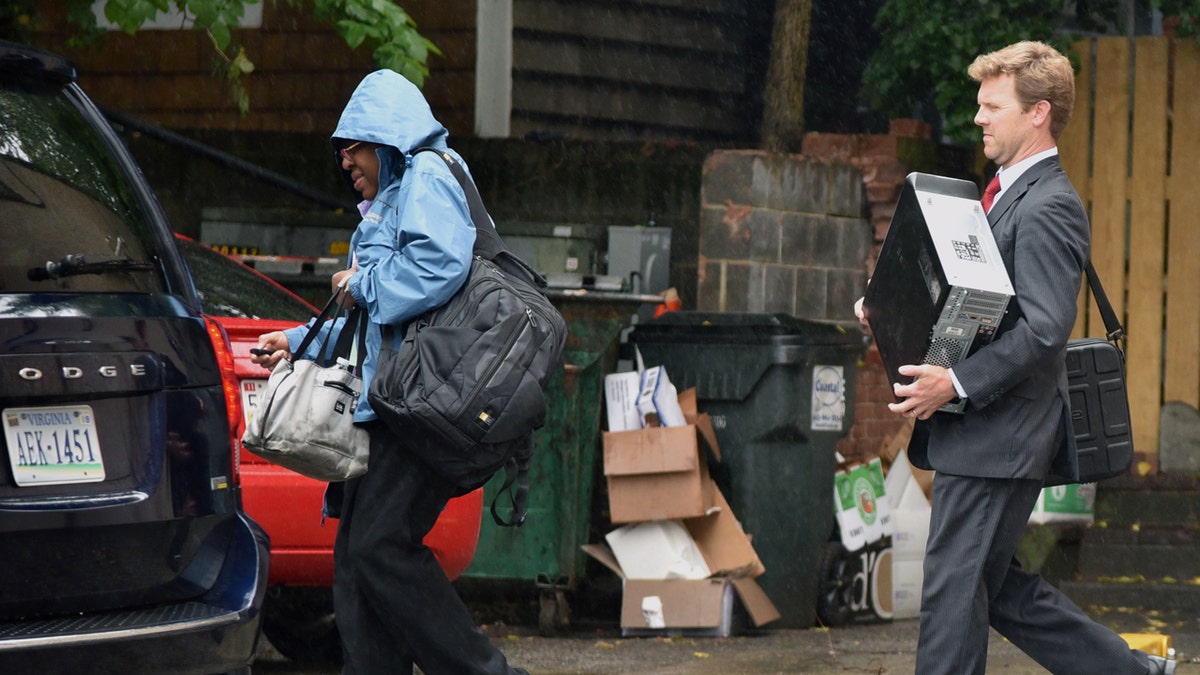 FBI agents raided the office of a Republican consulting firm in Maryland in connection with an investigation into the 2013 Virginia governor's race.
The FBI confirmed it served a search warrant Thursday in Annapolis, Maryland, but declined to elaborate. Kelley Rogers, president of Strategic Campaign Group, told reporters the investigation relates to work the consultant did for former Virginia Attorney General Ken Cuccinelli, the GOP's 2013 gubernatorial candidate.
Rogers told reporters that his firm settled a lawsuit brought by the Cuccinelli campaign after he lost the governor's race to Democrat Terry McAuliffe. Rogers said the investigation appears to have stemmed from allegations in that lawsuit.
Rogers' firm also did campaign work for Maryland Republican lawmakers. Republican state legislative leaders said they wouldn't do further work with the firm unless it is cleared in the investigation.
Cuccinelli sued Strategic Campaign Group in 2014, alleging that the company and a political action committee duped donors. Cuccinelli said the Conservative StrikeForce PAC raised $2.2 million in 2013, largely by promising donors the money would help Cuccinelli in his ultimately unsuccessful Virginia campaign against McAuliffe. The PAC only gave $10,000 to Cuccinelli's campaign, which was heavily outspent by McAuliffe.
Cuccinelli's lawsuit described the StrikeForce PAC as being "controlled by" Strategic Campaign Group. The company and the PAC settled with Cuccinelli in 2015, agreeing to pay his gubernatorial campaign $85,000.
Cuccinelli said Wednesday in a statement to The Associated Press that he'd not spoken to any federal law enforcement officials about Strategic Campaign Group but is "curious" to see where the case goes.
Rogers was a senior consultant to one-time White House party crasher and former reality television figure Tareq Salahi's run for Virginia governor in 2013, according to a campaign news release. Rogers said on his company's website that he's worked for numerous Republican politicians at every level.