FBI probing NYC Mayor de Blasio's fundraising activities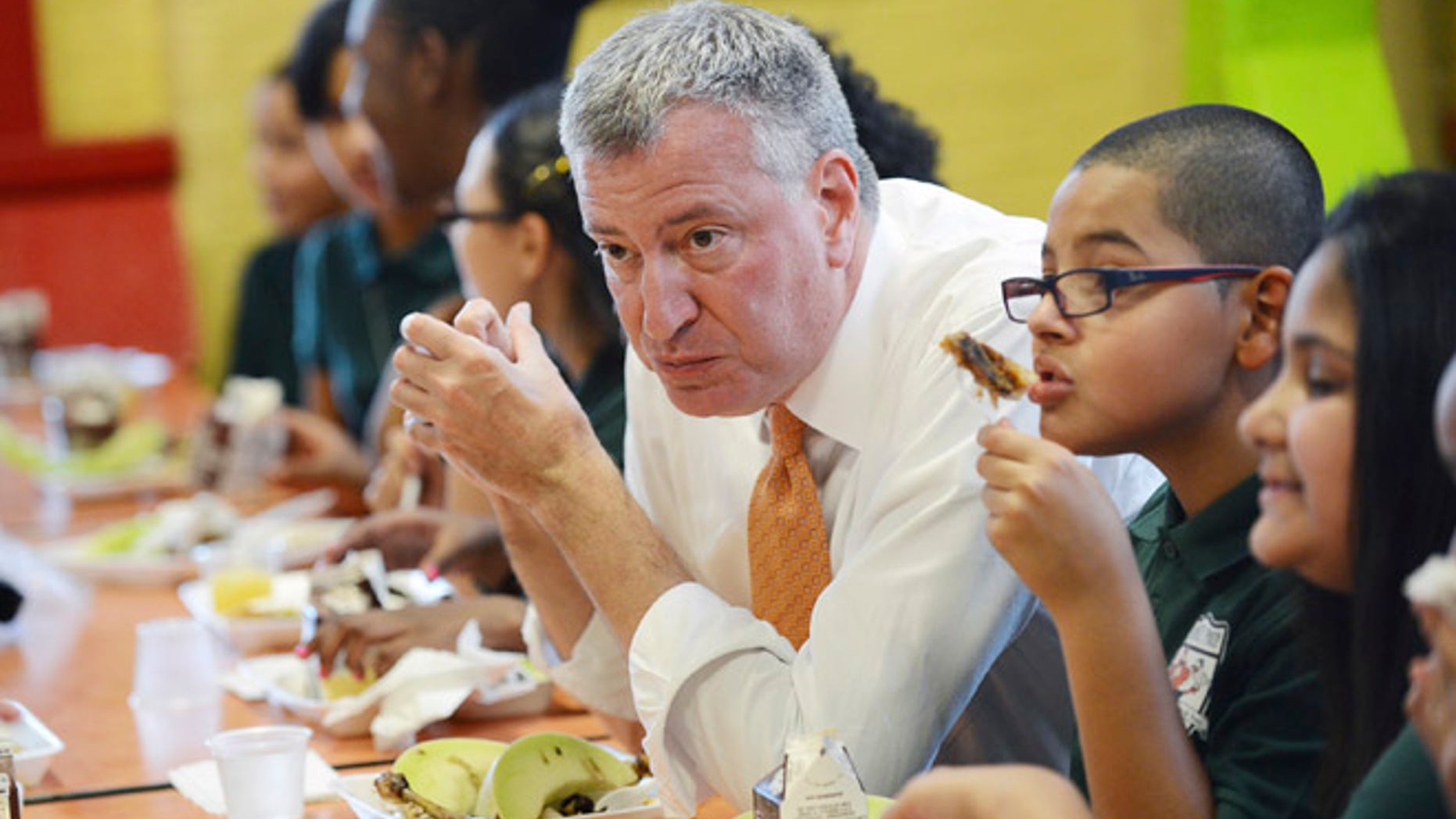 NEW YORK – US Attorney Preet Bharara now has Mayor de Blasio in his cross hairs — investigating his campaign fund-raising activities as part of a widening probe into NYPD corruption, sources said yesterday.
The feds are looking at how the mayor solicits campaign cash from members of the real-estate industry— and the fund-raising activities of his former campaign treasurer, Ross Offinger, the sources said.
A source who dealt with Offinger told The Post he "plays fast and loose" with campaign-finance regulations.
The Post revealed on Tuesday that de Blasio took campaign contributions from Jona Rechnitz, a real-estate investor suspected of giving high-ranking cops ­expensive gifts in exchange for favors.
Rechnitz and Jeremy Reichberg, who both served on the mayor's inaugural committee in 2013, are at the center of the NYPD ­investigation.
Rechnitz donated $50,000 to de Blasio's nonprofit group, the Campaign for One New York, and Rechnitz and his wife shelled out the maximum $9,900 to the mayor's 2013 campaign, records show.
In addition, Rechnitz was one of the biggest bundlers for de Blasio's campaign, raking in more than $40,000 from contributors.
Hizzoner made his first visit to Borough Park after taking office in 2014 to Reichberg's million-dollar-plus home for a Campaign for One New York fund-raiser.
De Blasio campaign operatives said they will give back the donations from Rechnitz and his wife but keep the more than $40,000 in bundled contributions.
"We are fully confident that the campaign has conducted itself legally and appropriately at all times," campaign spokesman Dan Levitan said.