FBI take suspect into custody following 'barricade' situation at US Army's Fort Belvoir
The FBI said the suspect was taken into custody shortly before 3 p.m.
The FBI has taken a suspect into custody following a barricade situation inside the U.S. Army's Fort Belvoir in Virginia on Sunday.
The FBI Washington Field Office's (WFO) National Capital Response Squad responded to the scene, along with a military SWAT team and military police, around 8 a.m. Sunday.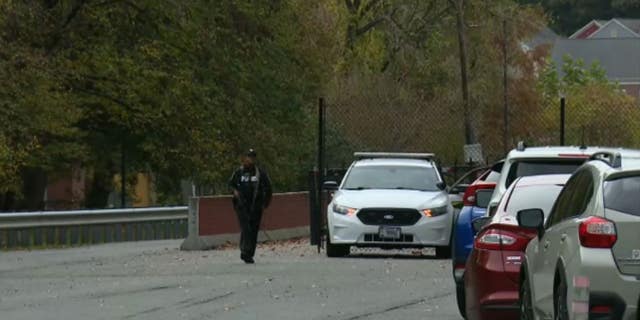 The situation was later resolved, and the suspect was taken into custody shortly before 3 p.m., the FBI said, adding that FBI WFO is providing victim assistance services, and Army CID is the lead investigative agency.
The nature of the barricade incident remains unclear and authorities have not released details on how many people were involved.
VIRGINIA SOLDIER'S ASSAULT CASE AGAINST POLICE OFFICER CAN PROCEED TO TRIAL
The facility said earlier that access to Fort Belvoir remained open through at least three gates.
Fort Belvoir sits on about 8,800 acres of land along the Potomac River in Fairfax County and is located about 20 miles south of Washington.
CLICK HERE TO GET THE FOX NEWS APP
The base is home to several Army command headquarters, elements of the Army Reserve and Army National Guard, and nine Department of Defense agencies, according to a Department of Defense website that serves the military community. The installation has 2,154 family housing quarters and seven child youth service facilities, according to Fort Belvoir's 2022 strategic plan.
The Associated Press contributed to this report.