FBI Looks to Fill Vacant Spots on Most Wanted List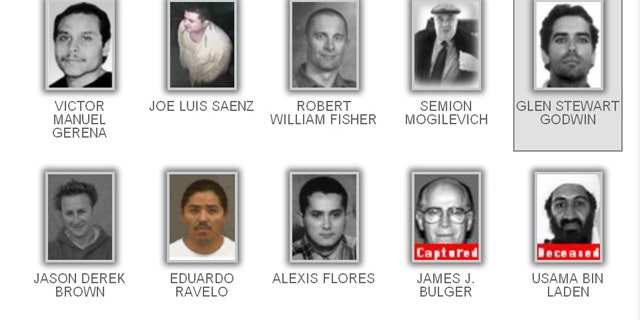 NEWYou can now listen to Fox News articles!
With Usama bin Laden dead and mobster "Whitey" Bulger behind bars, the FBI has two open spots on its Ten Most Wanted list and is enlisting the help of field offices to fill them, reports the New York Post.
An email was sent out to the 56 field offices across the country asking for suggestions for candidates that meet a few requirements.
"One, they have to be a menace to society. Two, they have to have a long rap sheet. And three, publicity is needed to capture them," an FBI rep told the Post.
The vetting process will take from three to four weeks after the submissions are due at the end of July.
The new selections will join a list including suspects wanted for armed robbery, rape, first-degree murder, arson, RICO conspiracy, securities fraud and kidnapping, among other crimes.