FBI looking for man connected to explosion outside Colorado Springs NAACP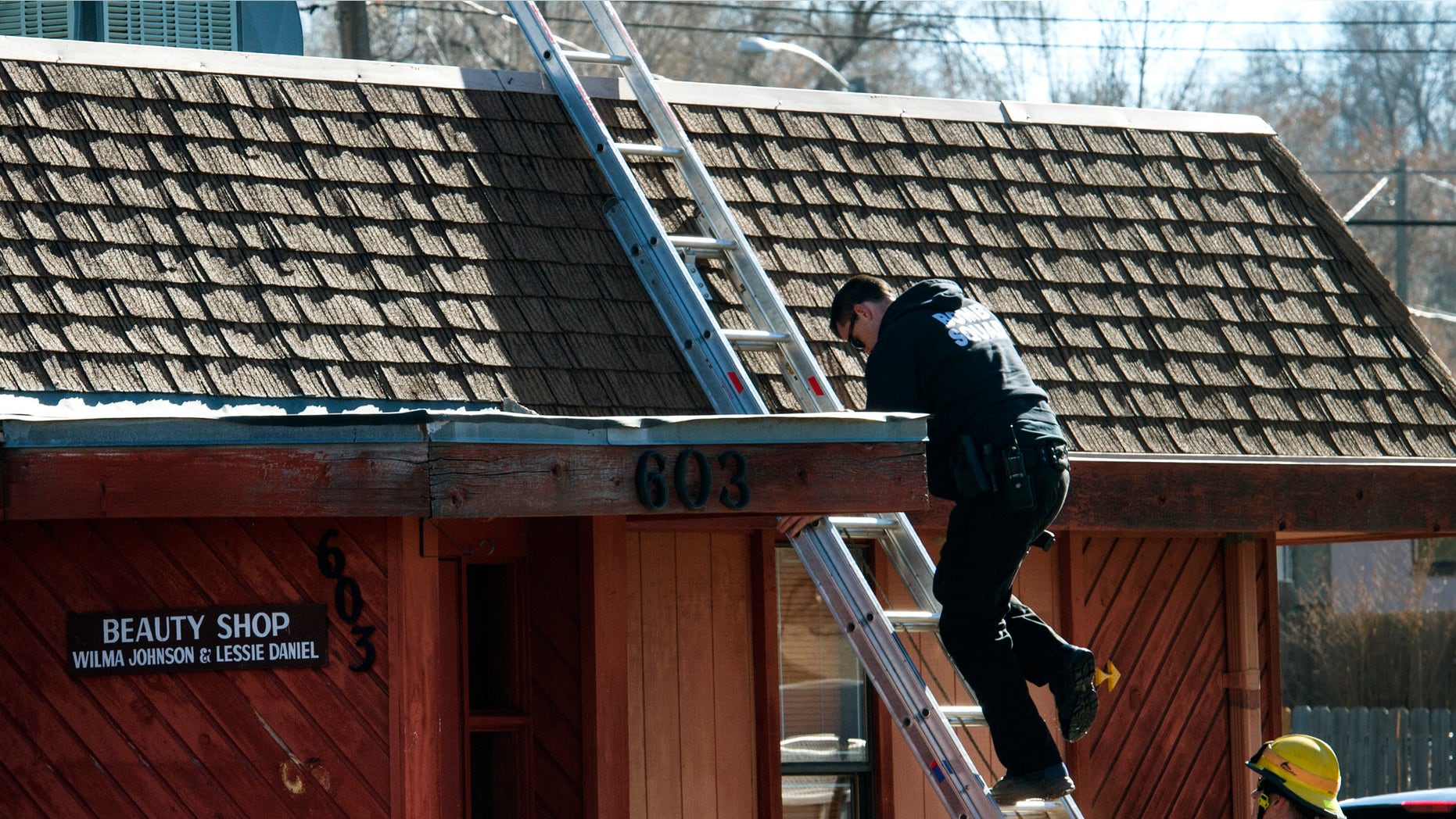 The FBI is seeking a man who may have information about a homemade explosive that was set off near the Colorado Springs chapter of the NAACP Tuesday.
The blast happened outside a barber shop next to the group's chapter. There were no injuries and only minor damage, police said.
An improvised explosive device was detonated against the building, but it is still unknown if the civil rights group was the target, FBI spokeswoman Amy Sanders said. The agency sent members of its Joint Terrorism Task Force to help investigate.
Sanders said investigators were looking for a balding white man in his 40s who may be driving a dirty pickup truck. It could have an open tailgate or a missing or covered license plate.
Investigators Tuesday were examining a red gasoline canister with a yellow nozzle that had been placed next to the explosive device but did not ignite. They also checked pieces of duct tape and metal lying 40 to 50 feet away from the explosion site.
Residents living nearby said they heard a single, loud "boom" but saw no fire. One neighbor, Gregory Alan Johnson, said he was unaware of prior problems near the NAACP's office. The organization shares the building with the barber shop, whose customers are predominantly black.
The blast was strong enough to knock some items off the wall, Chapter President Henry Allen Jr. told the Colorado Springs Gazette. He did not call it a hate crime.
"This won't deter us from doing the job we want to do in the community," Allen said.
The organization's national office issued a statement saying it was looking forward to a full and thorough investigation.
The Associated Press contributed to this report