FBI joins 'Long Island serial killer' investigation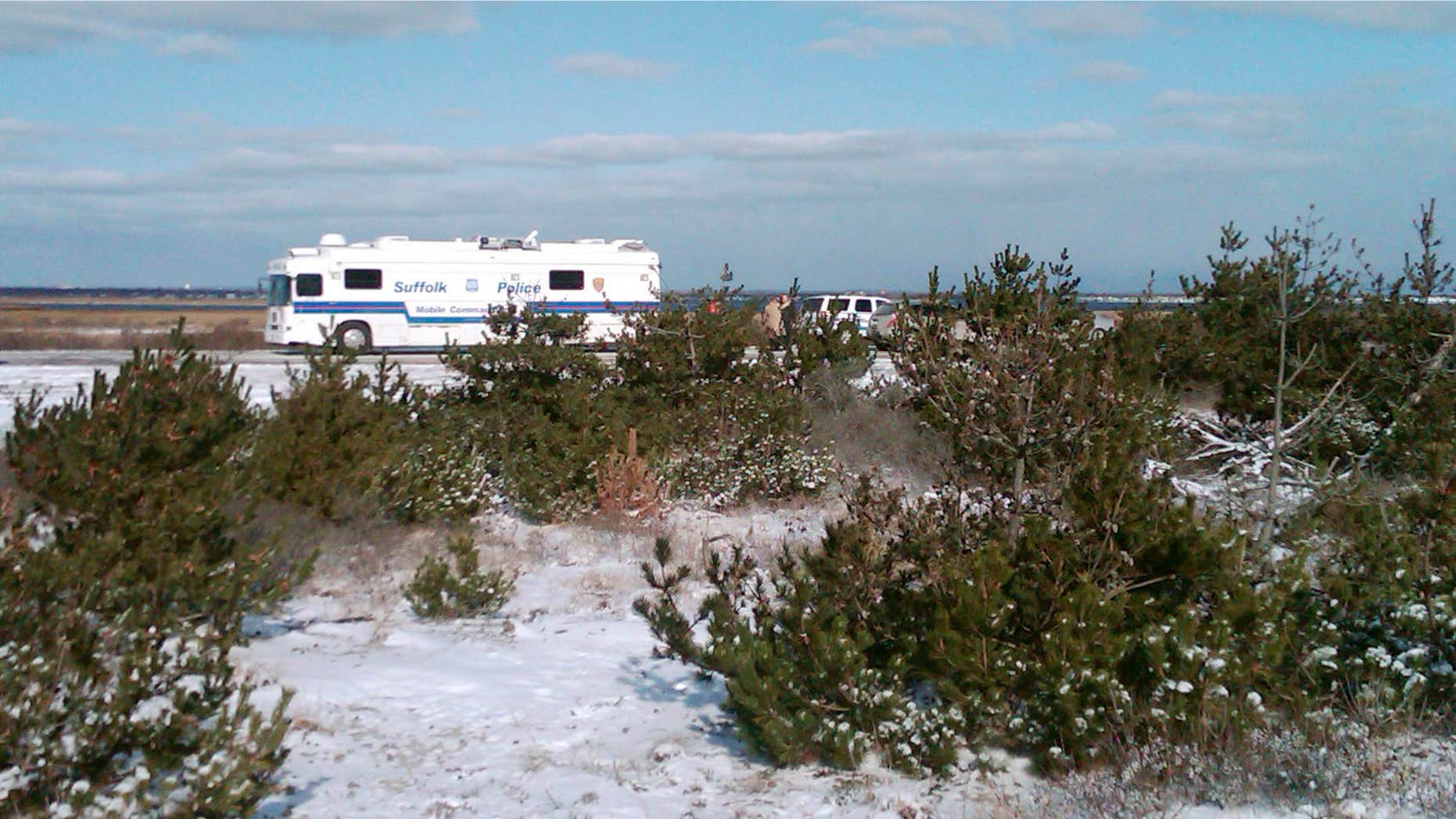 The FBI is joining the investigation into the discovery of 11 sets of human remains five years after they began to be found strewn along a New York highway, police said Thursday.
Suffolk County Deputy Police Commissioner Tim Sini made the announcement on the eve of the fifth anniversary of the discovery of the first set of remains. Police on Long Island suspect one or more killers are responsible for the deaths of 11 people, some whom worked in sex industry.
Sini said the FBI's inclusion in the "Long Island serial killer" investigation is part of an overall review of all current investigations within the department. An FBI spokeswoman confirmed to the Associated Press the agency's involvement in the case. The FBI previously assisted with a search for victims shortly after the bodies were found but has not directly participated in the investigation until now, Sini said.
"Law enforcement techniques, particularly with homicide investigations, are ever changing, and we wanted to ensure that we are doing everything we can to solve these murders," said Sini, a former federal prosecutor who has been nominated to be the department's new police commissioner following the retirement last month of Edward Webber.
"Bringing the FBI to the table with all of its expertise and resources is a step in the right direction," toward possibly finding a killer, Sini said. "Working together is the best way to solve complex cases."
A K-9 officer and his cadaver dog were on a training mission searching for a missing New Jersey prostitute in December 2010 when they found the first set of 10 human remains – including eight women, a man and a toddler. The remains were strewn across Ocean Parkway on Long Island.
The initial remains discovered were that of Shannan Gilbert, 24, were found a year later. But detectives believed at the time her death was unrelated to the other cases.
The 10 other victims were found at least three miles west of where officials found Gilbert in a watery marsh. Some of the other remains were found more than 10 miles away from Gilbert's, and officials later linked some of those body parts to dismembered victims found more than 40 miles from Ocean Parkway since 1996.
Sini's announcement of the FBI involvement comes one day after the department's former chief, James Burke, was indicted on federal charges that he beat a man suspected of stealing items from the officer's SUV, and then conspired with other officers to cover it up. Burke, who resigned as chief in October amid the federal investigation, has pleaded not guilty.
The Associated Press contributed to this report.