FBI in Hunt for Armored Truck Robbers Turned Killers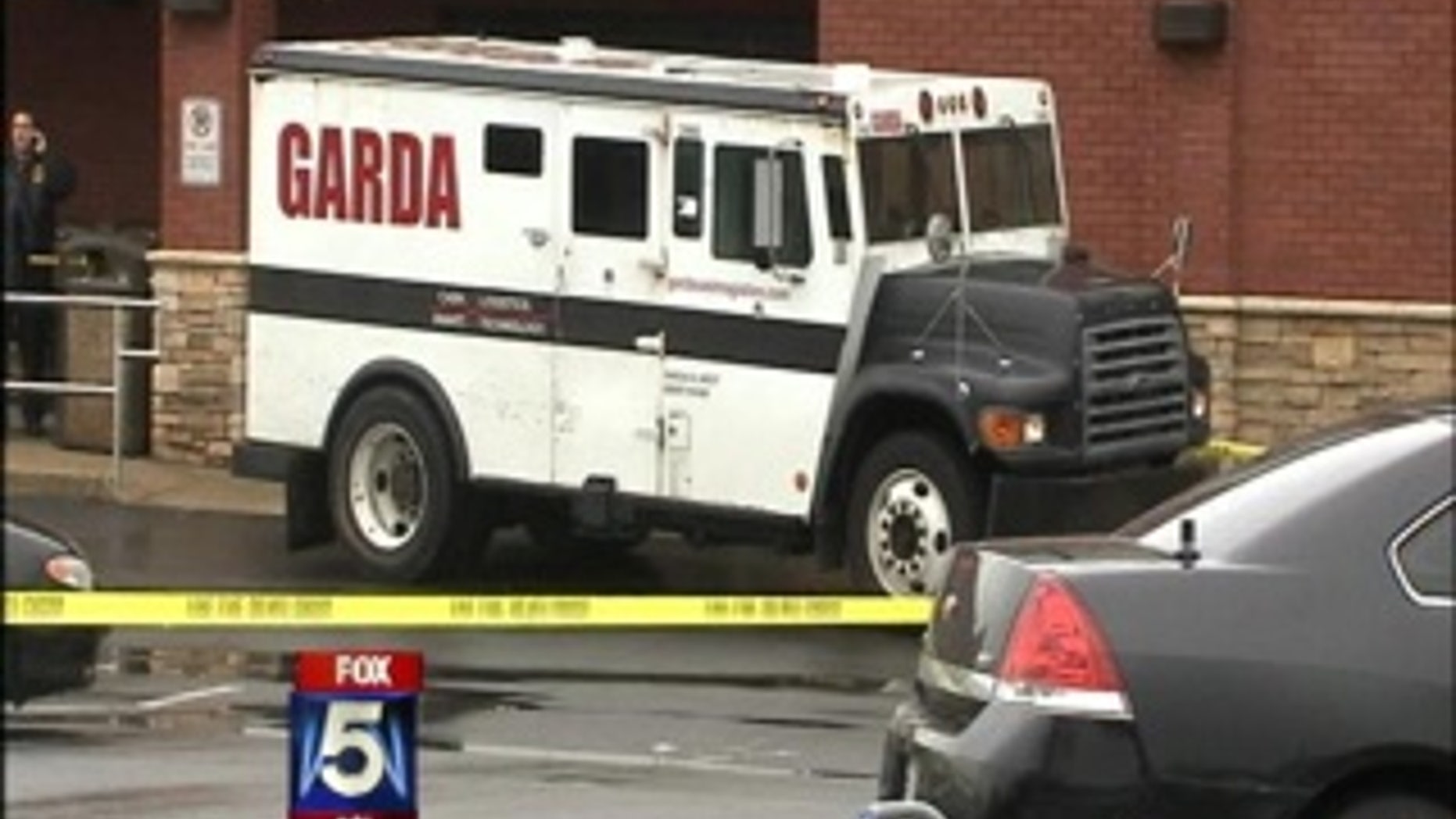 ATLANTA -- Police in Georgia are searching for at least two gunmen wanted in a string of robberies targeting Garda Cash Logistic armored trucks in the Atlanta area. They say the suspects, who killed their last victim, are becoming increasingly violent.
The attacks may sound like a scene out of the bank heist film, "The Town," a popular movie starring Ben Affleck. But this is no movie.
"As far as any comparison highlight, this is not Hollywood." said FBI Special Agent Stephen Emmett. "There is nothing glamorous about this activity."
"The Town" tells the story of a number of dramatic bank robberies set in Charlestown, in south Boston. But that's where the similarities end.
Since September 2010, there's been at least a half dozen attacks on Garda couriers at gunpoint while they service ATMs at banks and malls across the state, Emmett says. On several occasions, the gunmen have gotten away with an undisclosed amount of cash.
Although Emmett couldn't give out details in the open investigation, he says there are at least two suspects at large.
On Tuesday, a Garda guard was shot three times as he left a Kroger grocery store just after 12 p.m. at the Toco Hills Shopping Center, say law enforcement. The gunman got away after a getaway car picked him up. Investigators later found the car a short distance away from the store.
The Garda guard was rushed to the hospital, where he died.
Police have described Tuesday's gunman as a black man in his late 20s or early 30s, 5  feet 11 inches tall with a medium complexion.
Emmett says the latest robbery fits a pattern where the suspects attack a guard when he or she is at a 'disadvantage.'
In December, one of the suspects body-slammed a female courier. When her counterpart fired at the suspect, he ran away.
"I think they're intending to kill, certainly on these last two robberies," said Emmett. "That is why the FBI is making them a priority and Garda is giving a reward."
Garda spokesperson Joe Gavaghan says the company is offering a $100,000 reward for information leading to the arrest and conviction of the suspects.
"The shooting was so senseless and callous, these individuals need to be taken off the streets," Emmett said.
The FBI Atlanta field office is in constant communication with other field offices and law enforcement agencies and, so far, the robbers are exclusive to the metropolitan Atlanta area.
"They're clothing descriptions change from one robbery to the next," Emmett said. "The main thing would tip someone off is an individual spending lots of money."
Gavaghan said his employees in Atlanta and across the U.S. are trained on a continual basis on how to protect themselves.
"We train our people extensively and we have all sorts of security measures in place," he said."We want to do everything we can to assist in the apprehension in the people responsible for this."
Emmett says the robbery was captured on surveillance video, which is currently being reviewed.
"The shooting was so senseless and callous, these individuals need to be taken off the streets," Emmett said.
Anyone with information is asked to call the FBI at 404-679-9000.
The Associated Press contributed to this report.