FBI agent who mistakenly shot man during backflip in Denver bar can carry gun again, judge rules
The FBI agent who accidentally shot someone while dancing at a Colorado nightclub in June can carry his gun again, both on and off duty, a judge ruled Tuesday.
Chase Bishop, 29, was off duty on June 2 when he was at Mile High Spirits Distillery and Tasting Bar in Denver.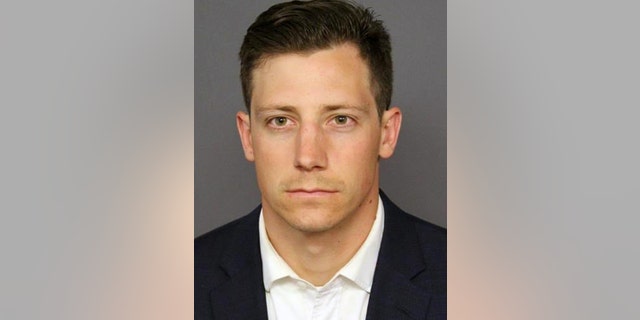 Bishop was recorded doing a back flip on the dance floor when his gun fell out of its holster. The FBI agent went to pick it up, and while doing so, he unintentionally shot a bystander, 24-year-old Thomas Reddington.
The agent was then seen placing the gun back into his holster before walking off the dance floor.
MAN ACCIDENTALLY SHOT BY FBI AGENT'S WEAPON SAID HE BELIEVED IT WAS AN 'IDIOT' WITH 'A FIRECRACKER'
"Everyone was kind of shocked after it happened because [the agent] kind of put his gun back away and then he walked away," Julie, the woman who recorded the incident, told KDVR at the time. "No one really knew what was going on."
Bishop, who lives and works in Washington, D.C., was charged with second-degree assault in the shooting.
Bishop's lawyer argued during a short court hearing on Tuesday that the FBI strongly encourages its agents to carry their service weapons while not on the clock. Prosecutors didn't object, so Bishop can carry his weapon both while working and when not.
The agent will still not be allowed to drink or use drugs while his case is pending.
The hearing was scheduled for prosecutors to lay out the evidence against Bishop, but that was delayed after his lawyer said prosecutors had offered a plea deal and Bishop needed time to consider it. He did not provide any details.
Reddington, who was treated at a hospital and released, said in an interview with ABC News after he was shot that he doesn't blame Bishop, nor does he "want to ruin his life." He hired a lawyer who advertises locally about large payouts he's gotten for his clients.
The Associated Press contributed to this report.