Father suspected of murdering his 3 young sons in Los Angeles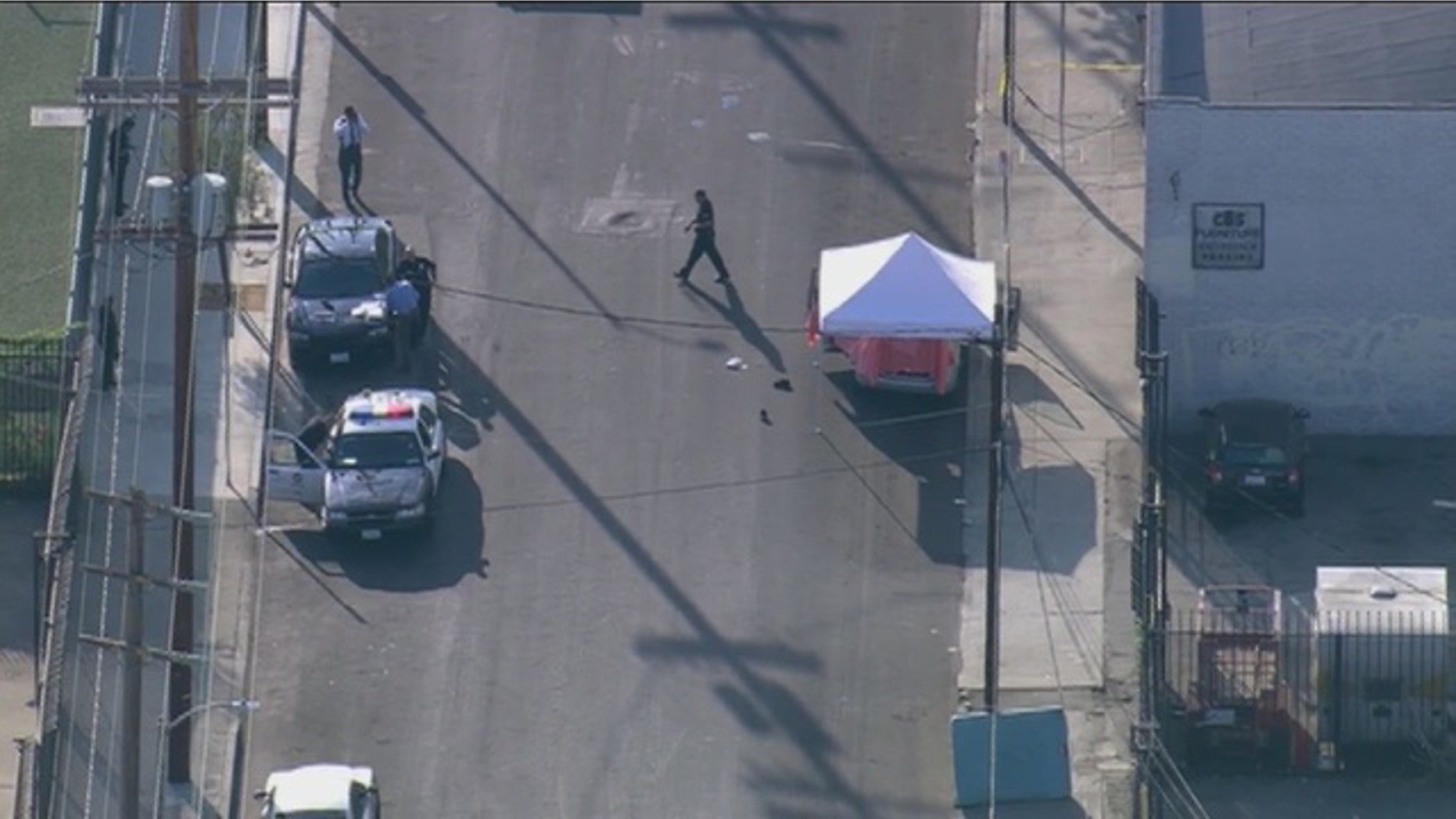 Los Angeles police say a man is suspected of stabbing his three sons to death before apparently stabbing himself in the chest early Wednesday.
LAPD Chief Charlie Beck told reporters that police responded to the scene in South Los Angeles, near the University of Southern California, just after 7 a.m. local time Wednesday after receiving a 911 call reporting an assault with a deadly weapon.
When police arrived, Beck said they found a man in the front seat of a silver SUV with a stab wound to his chest. The bodies of the man's three sons, who were between 8 and 12 years old, were in the back seat. They had been stabbed multiple times.
"I walked over towards the vehicle and I saw an individual slumped in the seat. As I started to get a little bit closer I saw blood all over him," witness John Sorrentino told KTLA. The one boy I saw face to face, he had blood all over him."
"These are incidents that scar not only the community, but the first responders who have to handle them," Beck said. He did not disclose the identity of the victims due to pending familial notification.
LAPD spokesman Matthew Ludwig told KTLA the man was a suspect in the children's death. He remained hospitalized in critical condition late Wednesday. At his news conference, Beck emphasized that a suspect was in custody and there was no danger to the community.
Officials told the Los Angeles Times that the boys' stepmother was being interviewed by police. Beck said the boys' biological mother was believed to be deceased.