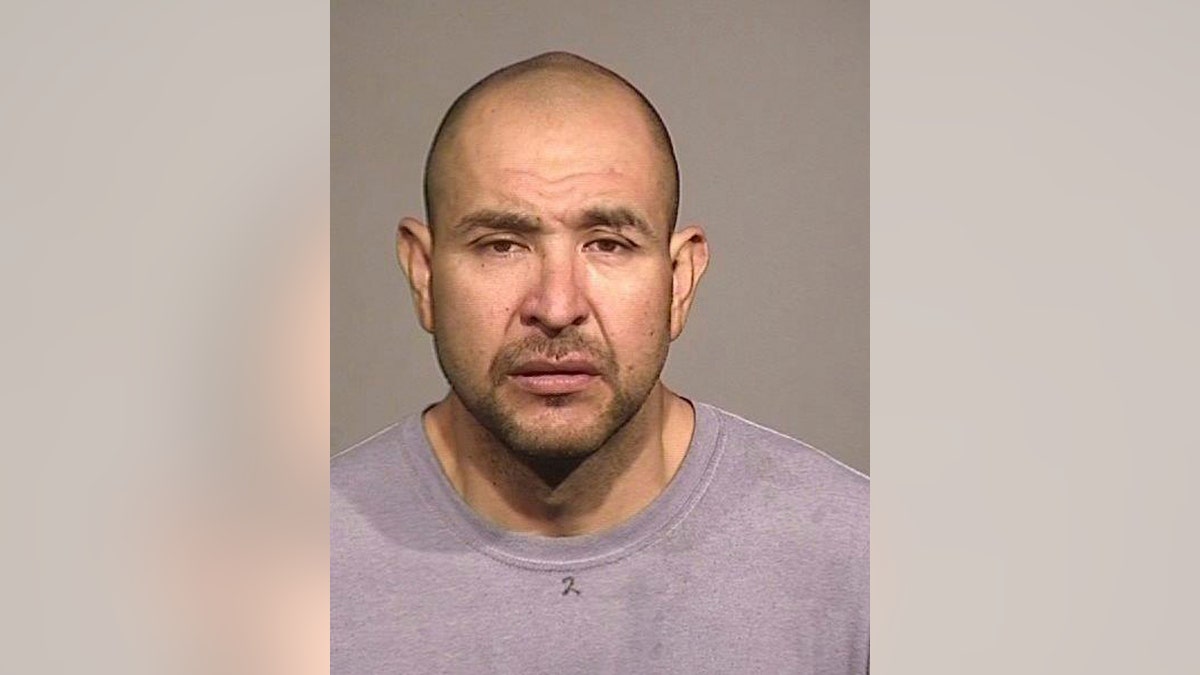 HEALDSBURG, Calif. – A Northern California man was arrested on suspicion of drowning his 4-year-old daughter in a baptismal pool in a church and then carrying her body to a nearby police station, authorities said Monday.
Gerardo Mendoza, 42, of Healdsburg, stood naked in the station's back parking lot Sunday night and yelled for help as he held his fully clothed, soaking wet daughter. His partially clothed, 9-year-old son stood next to him, said Healdsburg Police Chief Kevin Burke.
The three had just been at Healdsburg's St. John the Baptist Catholic Church before heading to the police station, Healdsburg Lt. Matt Jenkins said.
The child was taken to a hospital, where she was pronounced dead. An autopsy has been scheduled to determine the cause of death, but investigators believe she drowned, he said.
Authorities said the church is routinely left unlocked and has a sanctuary pool that is at least a foot deep.
"Sunday night there was tragedy in the church; a little girl lost her life," Fr. Sean Rogers, pastor of the church, said on a statement posted on the Santa Rosa Diocese's website. "When police finish the investigation we will know more. In the meantime, please pray for the family, and the parish community."
Crime scene investigators with the state department of justice were called to help evaluate the scene for Healdsburg police because of staffing limitations, Healdsburg Police Chief Kevin Burke said.
"It's a very complicated investigation. We've had staffing up all night," Burke said. "It's a very challenging and tragic case."