Father suspect in disappearance of 6-month-old California baby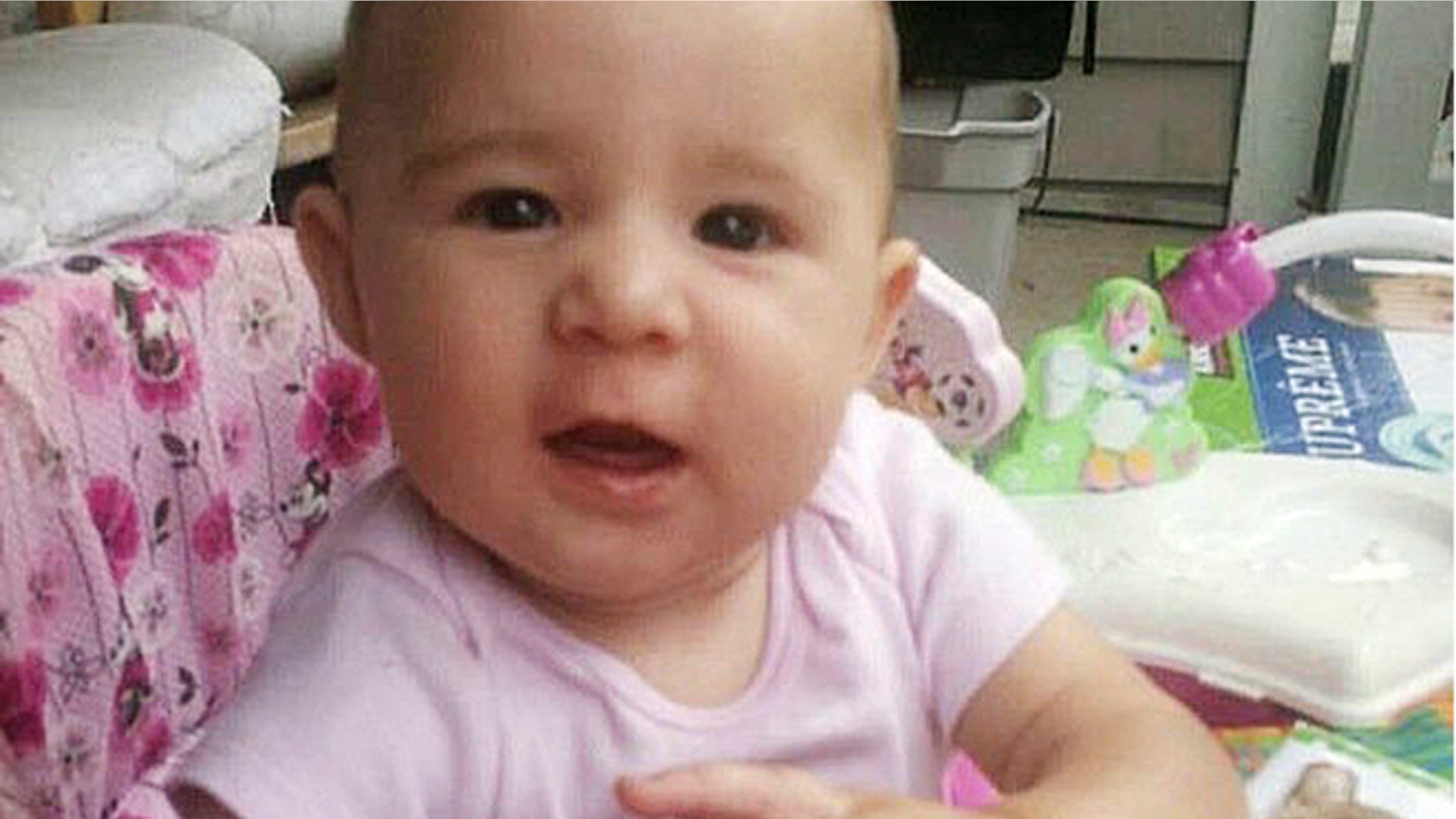 The father of a 6-month-old California baby is considered to be a person of interest in her disappearance, becoming the subject of a manhunt after he stole a gun and fled, authorities said Saturday.
Shasta County Sheriff Tom Bosenko said Matthew Graham, 23, skipped a meeting with his probation officer and stole a semi-automatic pistol from his mother after learning new information about the investigation.
Bosenko said deputies had spoken to Graham's mother and the baby's mother about a pacifier found in a sparsely populated Ono on Friday.
The Record Searchlight reports that Graham called after the meeting with police about a missing gun, cellphone and cash.
"Matthew has violated his probation. He is a felon in possession of a gun and should be considered armed and dangerous," Bosenko said.
Graham reported his daughter's disappearance from his Happy Valley home in the early-morning hours of July 2 telling authorities she was last seen in her crib. He became a person of interest after giving inconsistent information to investigators.
Graham was jailed on an unrelated probation violation stemming from driving under the influence and a forgery conviction, but was released this week after pleading guilty.
A judge ruled that he didn't have to wear a monitoring bracelet after settling the case.
"The court made a bad decision in ordering Graham's GPS to be removed and now the public is in danger," Bosenko said.
Meanwhile, a search was continuing in the Ono area for the infant after the discovery of the pacifier. Bosenko said the pacifier resembled Ember's and will be put through DNA testing.
The Associated Press contributed to this report.