Father shot defending daughter after home invasion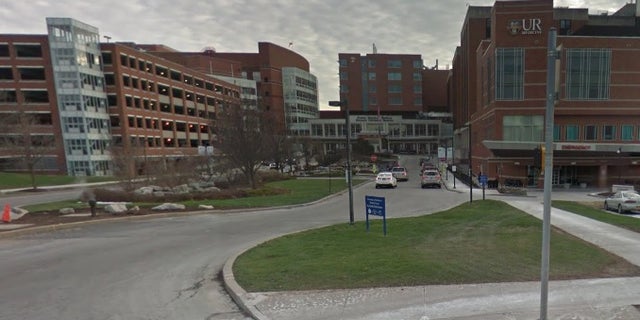 A New York man was hospitalized with a gunshot wound after coming home to find three suspects attacking his teenage daughter during a break-in, police said Monday.
Rochester police said the 51-year-old man interrupted a home invasion and robbery after three masked suspects entered the house Monday night and began assaulting his 16-year-old daughter.
He fought with the suspects and was shot in the lower body, but managed to get the weapon away from one of the suspects, officers said. Authorities took one of the intruders into custody and recovered a handgun.
WHAM-TV identified the man as Bernard Dickerson Tuesday. Dickerson told the station he was the father who took the bullet then took down the attackers.
"I knew I was shot – I felt it go through my leg," he said. "I just took off at him. I knew in my mind that I have to get the gun from this guy. I got to him, grabbed his hand and shook the gun out of his hand."
The Rochester Democrat & Chronicle reported the girl was not the suspects' main target. Police told the newspaper that the house was targeted for a reason, but did not elaborate further.
Dickerson told WHAM-TV that he knows the suspects and is hopeful that police will be able to catch the two remaining suspects at large.
Dickerson is being treated at Strong Memorial Hospital for non-life-threatening injuries. Police say his daughter was treated for facial injuries. Both are expected to be OK.
Police are still searching for the two remaining suspects and are trying to determine why the attackers targeted Dickerson's home.
The Associated Press contributed to this report.