Father of Missing Oregon Boy Files for Divorce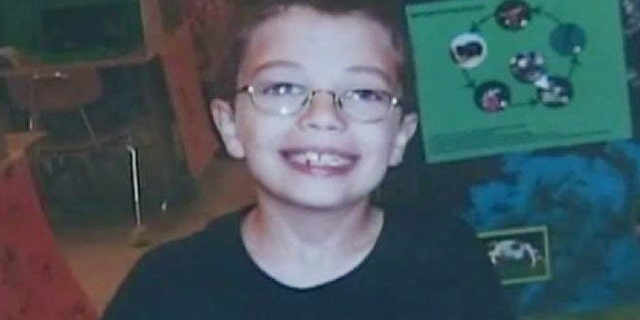 PORTLAND, Ore.-- The father of a 7-year-old Oregon boy missing for more than three weeks filed for divorce from the boy's stepmother on Monday, court documents showed.
The filing in Multnomah County Circuit Court listed Kaine Horman as the petitioner and Terri Moulton Horman as the respondent.
Police have said she's the last known person to have seen Kyron Horman alive before he disappeared from his Portland school on June 4. After a massive search, the Multnomah County sheriff's office recently described the case as a criminal investigation.
Sheriff's spokeswoman Lt. Mary Lindstrand said Monday night her office is "not talking about personal issues going on with the Hormans." She said Terri Horman is neither a person of interest nor a suspect.
Terri Horman's father, Larry Moulton, is staying at her house to give her support. He confirmed to KPTV that the couple's 18-month-old daughter Kiara was staying away from the house at a separate location.
"It's a very difficult time and I'm just here to support my daughter," Moulton said. "We'll leave it at that."
Earlier Monday, Kaine Horman as well as Kyron's mother Desiree Young and her husband Tony Young issued a statement through the sheriff's office that was signed only "Desiree, Tony and Kaine." It did not include Terri Horman's name.
In the statement, the three said they have been fully briefed on the investigation and support the sheriff's office.
"Any actions taken by the investigation, or by us, are based on the best interests of Kyron and Kiara and comply with the law," the statement added.
Police have said Terri Horman told them she took Kyron to school on the morning of June 4. The school was having a science fair before classes began, and Terri Horman took a photo of Kyron in front of his project.
She has told police that she last saw him walking down a hallway toward his second-grade classroom, wearing a "CSI" T-shirt and dark cargo pants.
The divorce filing was reported by The Oregonian and several other news organizations.
An Associated Press call to lawyer Laura Rackner, listed on the court petition as Kaine Horman's representative, was not immediately returned Monday night.
Kaine Horman and his former wife, Desiree Young, were interviewed by national TV morning shows and by local affiliates late last week. It was the first interview the missing boy's birth parents have granted.