Father of missing autistic 5-year-old boy charged with criminal homicide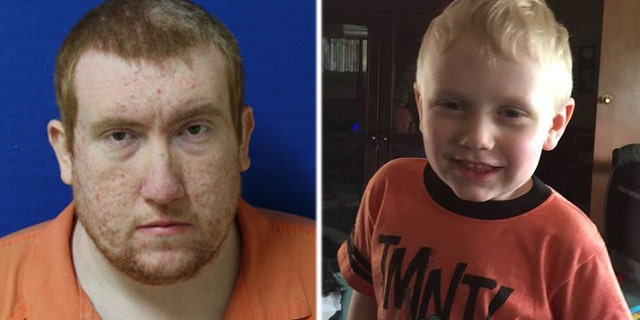 NEWYou can now listen to Fox News articles!
A Tennessee man killed his autistic 5-year-old son and then reported him missing to investigators who spent three days looking for the boy, believing he was alive, officials said Saturday.
Joseph Daniels, 28, of Dickson, was charged with criminal homicide after confessing to killing the boy, they said. Joe Clyde Daniels was also non-verbal.
"Unfortunately, it is with great sadness that I have to inform you of a turn of events," Jason Locke of the Tennessee Bureau of Investigation said. He said Daniels hid his son's body after intentionally killing him.
Locke said the murder took place Tuesday night -- and the next day, Daniels and his wife reported Joe missing. They said he wandered away in his pajamas.
Hundreds of volunteers, local agencies and resources were used in the search for Joe "on land, by air and on waterways," Fox 17 Nashville reported. Dickson is about 40 miles southwest of Nashville.
After the arrest was announced, Dickson County deputies set off Saturday to search for the boy's body.
Locke would not say whether Daniels had revealed where he hid the body.
Deputies had been hopeful of finding the boy alive. He had wandered away in the past, and they had helped find him in those instances.
Also, investigators said they received "credible" information that the child was spotted early Wednesday morning near his home, the Tennessean reported. A witness had reported seeing him walking near Garners Creek Road, investigators told the paper.
And on Friday, Dickson Sheriff Jeff Bledsoe reported another sign of hope when he said a footprint was found near a creek about three miles south of where Joe Clyde vanished.
Joe lived with his parents and two siblings, 8 and 3. Bledsoe said the other other children were with "the mother and also the grandparents."
At the news conference Saturday, Bledsoe told reporters that Daniels has been the only person arrested in the case but that the investigation was continuing. Daniels was booked into the local jail on a $1 million bond.