Father kills wife, autistic son before committing suicide, police say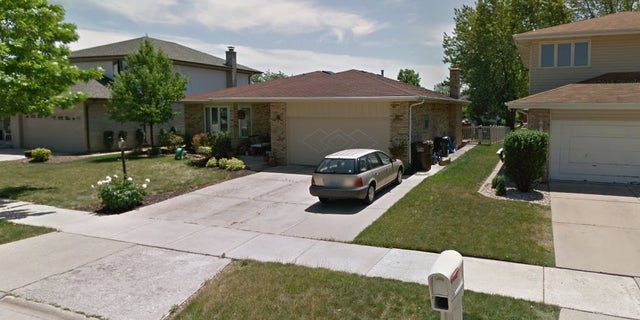 NEWYou can now listen to Fox News articles!
An Illinois man who had recently lost his job apparently strangled his wife and autistic son to death before slitting his wrists and hanging himself in his garage, authorities said.
David Joost, 54, his wife, 55-year-old Margaret O'Leary-Joost, and the couple's son, 18-year-old Daniel Joost, were found dead Monday night, WGNTV reported. They had been killed at some point during the weekend, officials said.

Police informed David and Margaret's 20-year-old daughter, who was away at college at the time.
"We can't imagine what she's got to be going through," Oak Forest Police Chief Gregory Anderson told The Chicago Tribune.
O'Leary-Joost called in sick to her job as a hospital crisis worker at Advocate Christ Medical Center in Oak Lawn on Friday, police said, and when she didn't show up to work Monday a co-worker went to check on her, according to The Tribune.
But instead of finding O'Leary-Joost at her house, the co-worker saw blood seeping from beneath the garage door.
A car in the garage was out of gas and not running, according to a news release viewed by The Tribune.
Causes of death haven't been determined and authorities are set to perform an autopsy. Officials said there was no history of domestic violence or police calls to the house.
David Joost had recently become unemployed and was reportedly struggling financially.
"Obviously, there is something going on when something this gruesome, this horrific happens," Anderson told The Tribune.