Father, 3 young children die in kayaking accident on Lake Superior; mother survives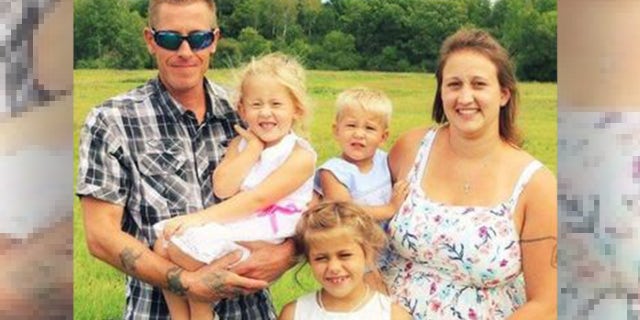 A woman survived but her husband and their three young children died in a kayaking accident on chilly Lake Superior, according to reports.
Their 13-foot kayak was swamped Thursday afternoon when a strong wind picked up near Bayfield, Wis. Fox 9 Minneapolis reported. The family of five were wearing life jackets.
"The lake can change so quickly," Ashland County Sheriff Michael Brennan said.
Erik Fryman, 39, of Loyal, Wis., died in the accident, along with daughters Kyra, nine, and Annaliese, five, and son Jansen, three.
7 MEMBERS OF WASHINGTON STATE FAMILY AMONG 8 KILLED IN OREGON CRASH
Fryman's 29-year-old wife Cari Mews was rescued near Michigan Island. She had been in the 60-degree water for hours, according to the station.
"I got a text message that said '911,' and then immediately following, 'Michigan Island,.'" Mews' sister Bobi Jo Mews told the station. "I knew that they were going kayaking that day. I just knew I had to call the police to see if they could go look for them."
She received her sister's desperate SOS four hours after it was sent.
The text didn't reach her right away because when it was sent there was no cell service where Cari Mews was in the water, the station reported.
FATHER, 4 DAUGHTERS KILLED IN DELAWARE CRASH, MOTHER SURVIVES
The family was on a last vacation before school starts when tragedy struck.
"It's the kind of day that you really don't look forward to," Brennan told the station. "You dread and hope it never happens in law enforcement when you have to deal with kids."
Click for more from Fox 9 Minneapolis.