Father, 2 children killed after Amtrak train collides with truck in Mississippi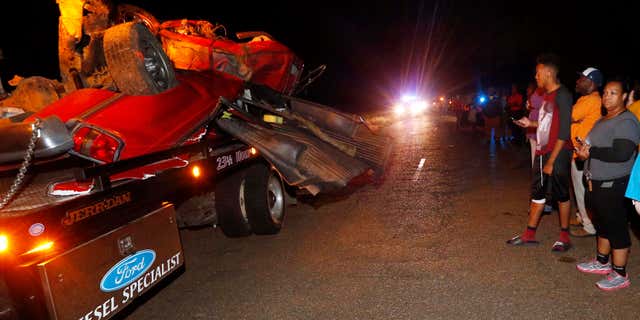 Authorities in Mississippi said Wednesday that a father and two children were killed after their pickup truck collided with an Amtrak train.
Christina Leeds, an Amtrak spokeswoman, said in a statement that the Chicago-bound train struck the vehicle at around 6:11 p.m. The collision happened in the small town of Flora, which is about 25 miles northwest of Jackson.
Madison County Coroner Alex Breeland told The Clarion-Ledger a 35-year-old man and his two children, ages 7 and 1, died instantly of blunt-force trauma. Breeland said the man and 7-year-old were wearing seat belts and the younger child was in a car seat.
Leeds said there were no injuries to the crew or the 127 passengers aboard.
The Associated Press contributed to this report.