Lava from Hawaii's Kilauea volcano covered one of the wells at the island's geothermal power plant, prompting fears of a toxic gas leak as authorities urge residents to evacuate Leilani Estates due to fast-moving flows.
A well at Puna Geothermal Venture, known as PGV, was successfully plugged before the molten rock reached it Sunday evening, Hawaii County Civil Defense Agency said. A second well that's 100 feet away is also stable and secured.
"Neither well is expected to release any hydrogen sulfide. The public will be kept informed of the situation," the civil defense agency tweeted.
Residents have been concerned about the lava rupturing wells at the plant, causing deadly hydrogen sulfide and other gases to be emitted, Reuters reported. Authorities already shut down the plant and removed 60,000 gallons of flammable liquid at the start of the volcanic activity. The wells were also deactivated.
"I think it's safe to say authorities have been concerned about the flow of lava onto the plant property since the eruption started," David Mace, a spokesman for the Federal Emergency Management Agency, said.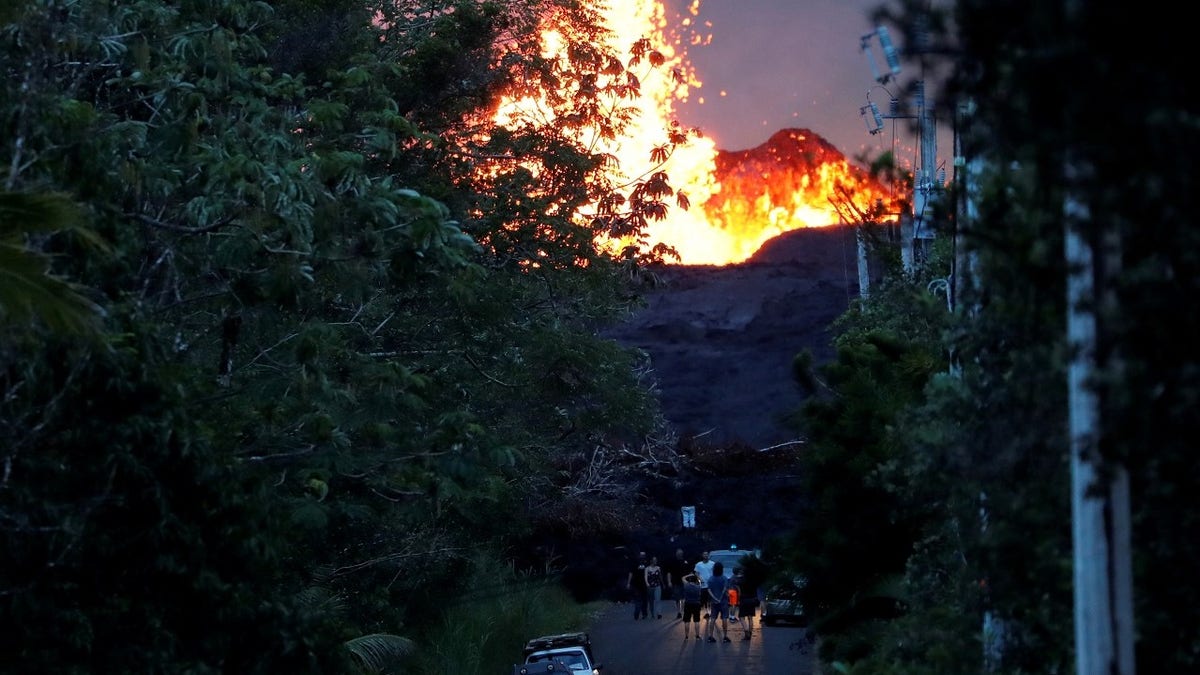 Officials, however, said they have been monitoring the lava and have personnel on site to prevent a potential deadly disaster.
Fast-moving lava flows were the main issue for residents in Leilani Estates. Authorities urged people Sunday night to evacuate the community immediately because of lava flowing from Fissure 7. Firefighters rescued a man who was trapped when lava cut off his home around 8 p.m. Sunday. The man, who was not injured, was guided out of the area through a back route, Hawaii News Now reported.
A 24th fissure opened on Leilani Estates Sunday, more than three weeks after the volcano began erupting. At least 82 structures, including dozens of homes, were destroyed. One man was injured by lava spatter.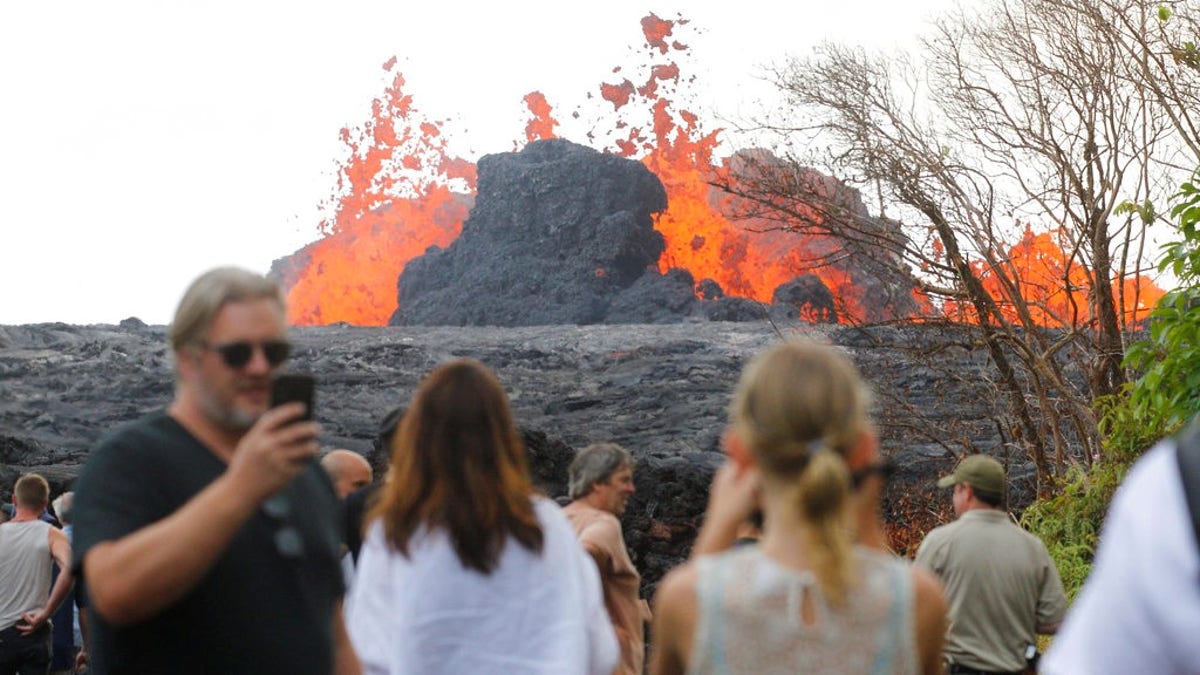 The volcanic activity has also caused a slew of health concerns for residents on the Big Island. On top of lava, ash clouds and plumes of deadly laze (lava and haze), officials are also warning about vog, or volcanic smog.
Scientists say higher sulfur dioxide emissions recorded at the volcano's vents in recent days are creating the potential for heavier than usual vog. So far, trade winds have been mostly blowing the gray haze offshore.
The Associated Press contributed to this report.