Family seeks help finding NYC man who mysteriously disappeared from apartment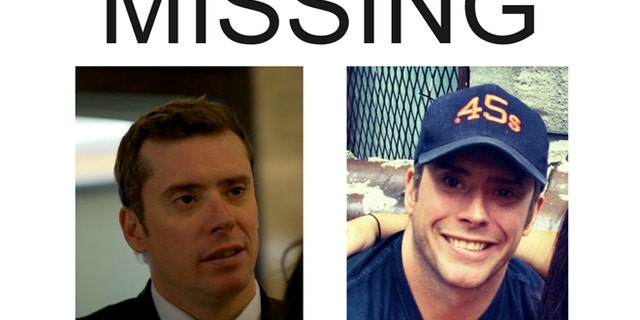 NEWYou can now listen to Fox News articles!
Family and friends are asking for the public's help in locating an aspiring actor who disappeared from his New York apartment nearly a week ago.
Bobby Collins has been missing since he left his family's home on Christopher Street in the West Village of Manhattan early Sunday morning, and hasn't been seen or heard from since.
Collins was last seen by his mother-in-law going to sleep at 1:30 am on Sunday, but was heard leaving the house at few hours later, around 6 a.m., and has not returned home nor contacted his wife.
He was last seen wearing a navy baseball cap with ".45s" embroidered on the front. He also was wearing a blue button down shirt, black suit pants and blue/green boat shoes. Collins stands at 5-foot-11 and weighs approximately 200 lbs.
Collins may also be in a fragile mental state as he has a history of depression. It is believed he did not have any cash on him, and took only his mobile phone and a set of keys.
Anyone with information leading to Collins' whereabouts is urged to call the NYPD's 6th precinct detective squad at 212-741-4843.