Family reportedly ejected from Universal Studios due to father's police shirt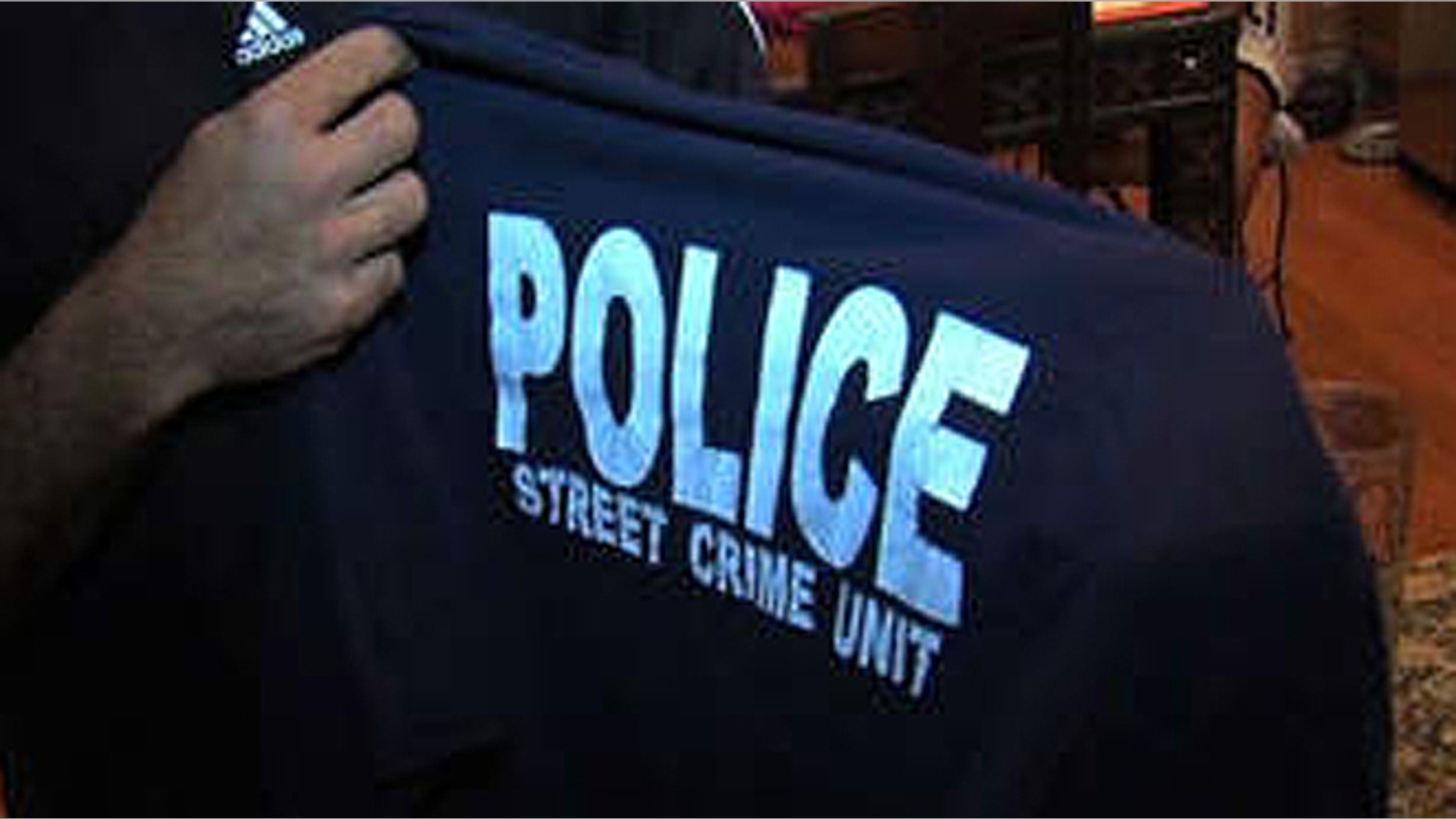 A Florida father dad claims his daughter's surprise birthday was ruined when his family was ejected from Universal Studios because of his police shirt.
Christian Jarosz, of Jupiter, wore a shirt to the Orlando theme park that clearly said "Police, Street Crime Unit," despite the fact that he's not a police officer. Jarosz's brother, who is an NYPD officer, gave him the shirt, he told WPTV.com.
"They kicked me out because of my T-shirt," he told the website. "I've worn the shirt to Disney and other theme parks. I didn't even think about it when I put it on."
Jarosz said he was admitted past the security line while walking with his family to the Blue Man Group show on Saturday when park guards stopped him.
"He just basically said you can't have that shirt in the park," Jarosz said.
After questioning the policy, Jarosz then purchased another shirt at a nearby retail store so his family could attend the show.
"We wanted to get to the show," Jarosz' wife, Diana, said. "This was about our daughter's birthday. So we were like ... follow us and we'll go to Billabong and buy a shirt. We got inside and I picked out a shirt for him."
In a statement, a spokesman for Universal Studios said the policy is to avoid confusion among park guests.
"The only people we allow in our parks with shirts or other clothing that might identify them as police officers are working law enforcement personnel," the statement read. "This is for everyone's safety and to avoid confusion by our guests. And while we don't discuss specific guest situations, I can tell you it is our practice to clearly explain policy decisions to our guests -- and it is not our practice to ask guests to leave our theme parks simply because they ask us questions.  I'd invite these guests to contact us if they'd like to have a conversation about what happened."
Diana Jarosz said her family, whose $500 tickets were refunded by the Blue Man Group, will likely not return to the park.
"They even threatened to arrest us," she said. "That really terrified me. I run a school! I've never done anything against the law."