Family of ex-church member denies claims of childhood abuse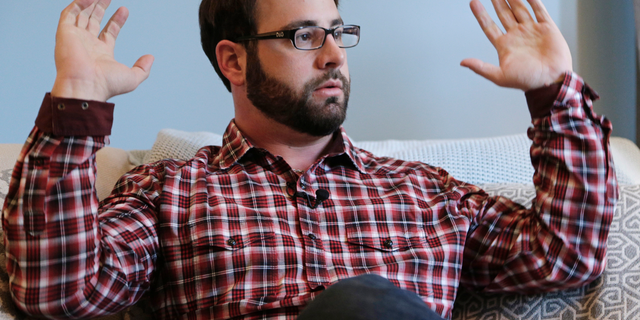 SPINDALE, North Carolina – Family members of a man who broke with a controversial church based in rural North Carolina have released a video disputing that he was physically and emotionally abused throughout his childhood in the sect.
The Associated Press published a story Wednesday profiling former Word of Faith Fellowship member Jamey Anderson, who said he suffered years of abuse until he fled the church after turning 18. The story noted that nearly two dozen former members told the AP that they had witnessed Anderson being beaten, locked up or humiliated from the pulpit.
Anderson's mother, Patti Dolan, did not respond to calls and text messages seeking comment before publication of the AP story. But in a 27-minute video posted online Thursday, she denied her son was abused.
"I'm here today because Jamey has gone to The Associated Press and what he has said, even though he is very articulate and may be believable to you, but what he says is lies. There's nothing that he says that's true," Dolan said, flanked by Anderson's grandmother and stepsister.
Word of Faith Fellowship is a secretive Christian sect founded in 1979 in Spindale, in the foothills of the Blue Ridge Mountains. It has grown to a congregation of nearly 750 people in North Carolina, with hundreds more followers extending to Brazil, Ghana and other countries.
Dozens of former congregants have told the AP that members are regularly slapped, punched and choked in an effort to expel "demons."
Anderson, now a 29-year-old attorney, described being isolated for a year as a teenager with a group that he said church leader Jane Whaley dubbed the "five boys." The other four all corroborated his story.
Anderson said he was sickened and angered by the video, but added: "The truth stands on its own." He said his main concern remains his nephew and other children in the church, which is what prompted him to tell his story publicly.
"If I can protect an innocent child, you're damn right that's what I'm going to do," he said.
Former Word of Faith member John Huddle, whose family denounced him in a previous video, said the church's only defense is to call the former followers liars because the abuse is real and widespread.
"It's predictable and sickening," Huddle said.