Family of Detroit Girl Reportedly Outraged Over School's Handling of Bathroom Beatings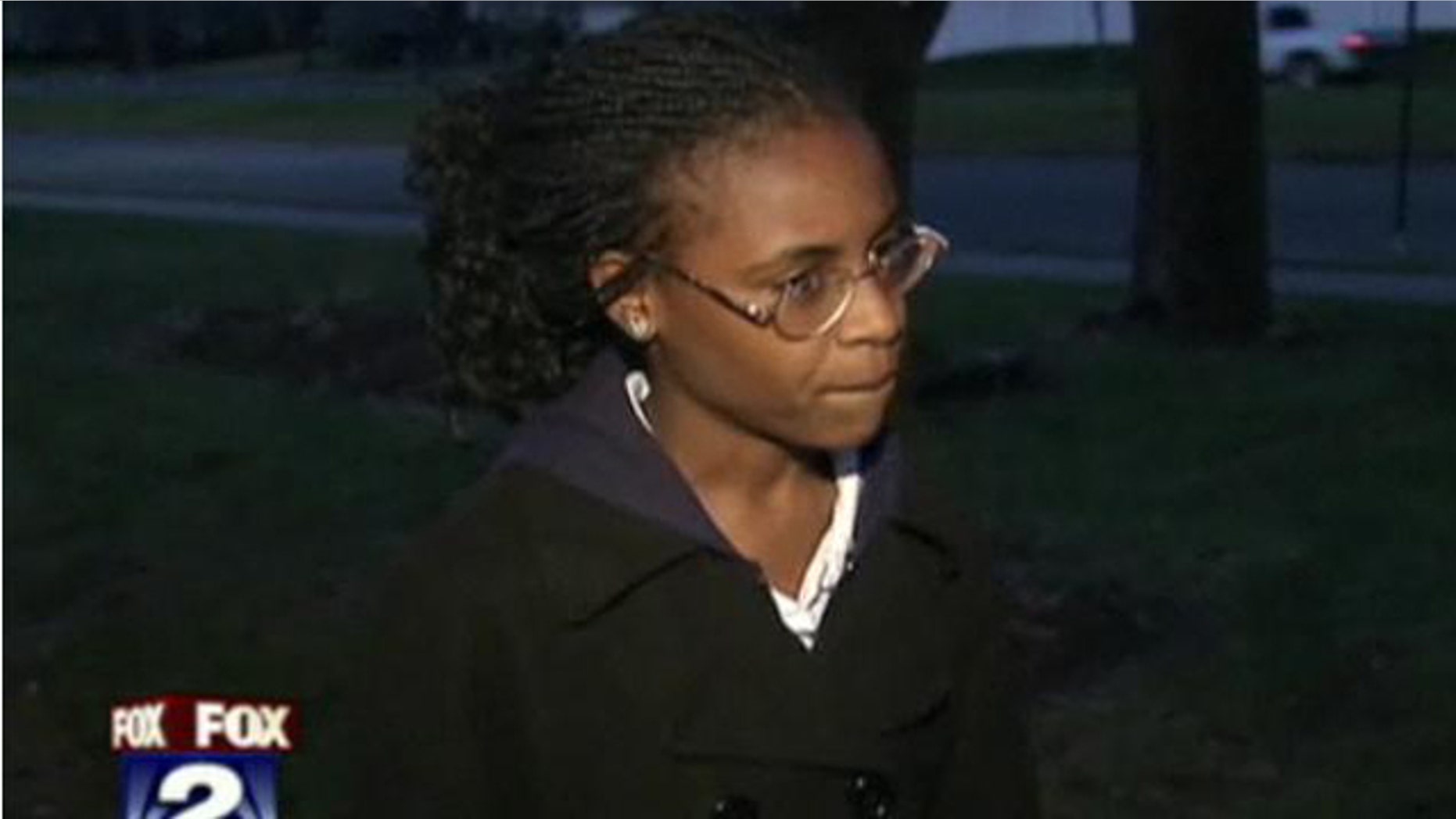 The family of a Detroit girl beaten on video inside a school bathroom said they are outraged at the school's handling of the violence, which allegedly occurred on multiple occasions.
Jasmine Crawley, a 13-year-old student at Detroit's Ludington Middle School, was allegedly beaten by another girl inside a school bathroom while her female classmates filmed it on camera, Fox affiliate WJBK-TV reports.
The brawl is reportedly part of a "30 second" game during which one girl beats another while classmates time and tape the assault.
"This happened during school at 8 o'clock in the morning. Where was security, the staff, teachers? You do not notice that 15 of your kids are gone out of a classroom?" the girl's sister, Arletha Newby, told the station.
"Nobody got in trouble, not the people instigating, not the people that were fighting," Newby said.
The girl's family said they learned about the fights after Jasmine's classmates posted video on the Internet. Family members said they immediately notified school officials, who they claimed brushed it off because the girl had been involved in a brawl before.
Jasmine said she was pressured into fighting and bullied by her eighth-grade classmates after speaking out about it, according to her family.
"She has comments on her Facebook leading from this tape of her getting beat up -- 'Snitches get stitches,'" Newby said.
The family reportedly filed a complaint with the Detroit Police Department.
"It's a two-way responsibility here," the girl's aunt, Felisia Newby, said. "We're not just pointing the finger because, again, I know my niece is not an angel here. I just want to make sure that the schools are involved and that they're professional and that they're diligent with handling situations like this."
In a statement received by WJBK, police said the school plans to follow up on the incidents and pursue disciplinary action.
Click for more on this story from MyFoxDetroit.com
Beatings Inside Detroit Middle School Bathroom, So Called 30-Second Game: MyFoxDETROIT.com