Family of Calif. abductor requests paternity test for 16-year-old victim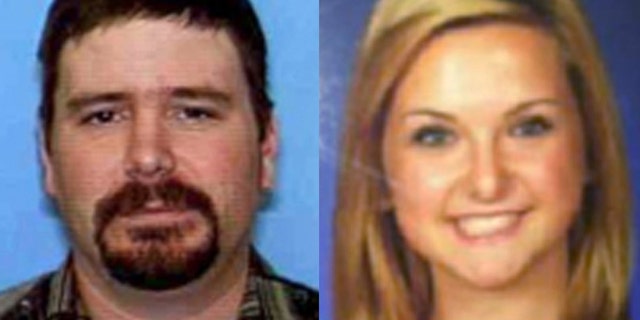 NEWYou can now listen to Fox News articles!
The family of kidnapper James DiMaggio is asking the girl he abducted for a DNA sample so that they can determine whether DiMaggio was her father.
A spokesman for DiMaggio's family told 10News.com that the family made the request after it was revealed that the DiMaggio left $112,000 to Hannah Anderson's paternal grandmother, who he named as the sole beneficiary of his life insurance policy. DiMaggio died August 10 in a shootout with the FBI in a remote area of Idaho. Authorities believe he kidnapped 16-year-old Hannah after killing her mother, Christina Anderson, and 8-year-old brother, Ethan, at his house in Southern California.
"He expected the grandmother to take care of the two children with the money. He stated he did not want it to go to their parents because they were having marital problems and he didn't trust them with the money on their own," Andrew Spanswick told 10News.com.
Explaining the request for a paternity test, Spanswick said "We are requesting DNA samples from Hannah and anything they can get from Ethan. There are rumors Jim was the children's real father. The parents didn't marry until 2002. We think it's strange he left them so much money with no explanation." DiMaggio named Hannah's grandmother, Bernice Anderson as the sole beneficiary in 2011, replacing his sister Lora Robinson.
Spanswick also described Hannah Anderson's recent behavior as suspicious, saying, "Some things that Hannah is saying on her Facebook doesn't add up so far; her latest posts are disturbing." He did not elaborate.
A spokeswoman for the San Diego County Sheriff's Office said Tuesday that DiMaggio used a timer to set fire to the home where Christina and Ethan Anderson were found dead.
DiMaggio was spotted on a Border Patrol surveillance camera at 12:10 a.m. Aug. 4, about 20 hours before his home caught fire, said the spokeswoman, Jan Caldwell. He is seen inside his 2013 blue Nissan Versa with 16-year-old Hannah Anderson at a westbound highway checkpoint.
Investigators who searched DiMaggio's home found an incendiary device, handcuff boxes and "arson wire," according to a search warrant. It also says they discovered letters from Hannah and a handwritten note, without elaborating on the contents.
Hannah Anderson says she didn't learn her mother and brother died until after she was rescued. She said on a social media site last week that she was "on the road to Idaho" when the fire ignited.
Also on Tuesday, the San Diego County Medical Examiner's Office said Christina Anderson died of blunt force in a brief posting on its website. A search warrant unsealed last week says firefighters found Christina Anderson's body near a crowbar and what appeared to be blood next to her head.