Family of ambushed NYC officer gets renovated home financed by charity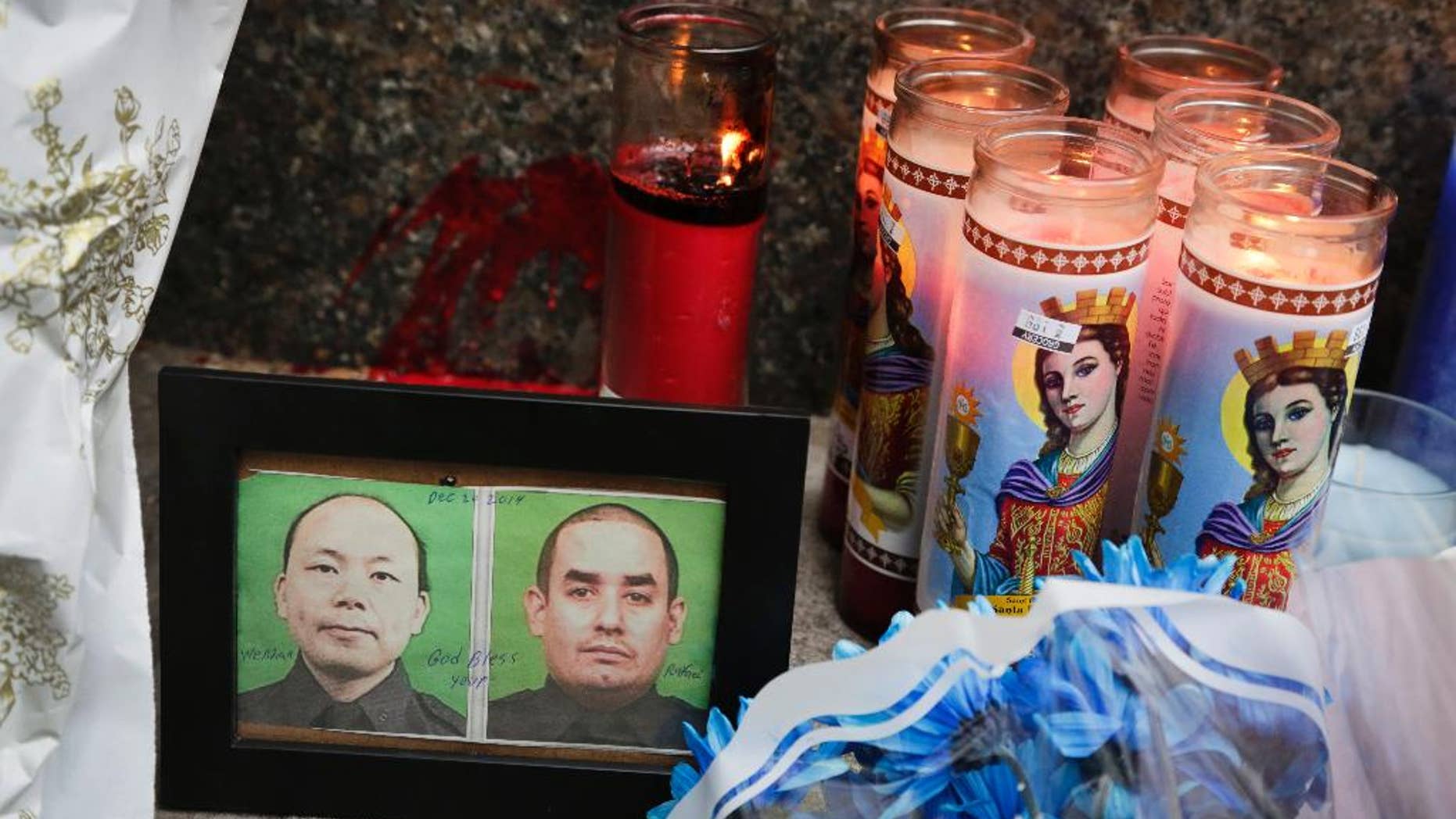 The family of slain NYPD cop Rafael Ramos has a newly renovated home, thanks to a charity that made good on its promise.
Family members gathered Wednesday for a ribbon-cutting ceremony marking the completion of the revamped Brooklyn home paid for by a slew of donations from The Stephen Siller Tunnel to Towers Foundation.
Ramos' widow Maritza, one of their two teenage sons Jaden, and Ramos' sister Sindy were in attendance for the NYPD-led ceremony outside the Cypress Hills home.
After Ramos, 40, was fatally gunned down along with his partner Wenjian Liu, 32, in an ambush in Brooklyn on Dec. 20, 2014, the foundation quickly raised $1.2 million dollars that paid off the mortgages on both of the murdered officer's homes and paid for renovations on both of the family's homes.
Liu's mother and father also attended the ceremony as well as about 50 uniformed officers.
"Maritza, Rafael is looking down on you today and he is so proud of you. He's so proud of you the way that you've carried yourself for the last 19 months with such dignity and strength," said Frank Siller, the chairman and CEO of the foundation, which was formed after the 9/11 terrorist attacks.
"So proud of you that you decided to remain in the home where you shared so many of your memories and dreams … I know that he is most proud of you that you turned to Christ," Siller added.