Family of 10-year-old boy killed by sign at airport files lawsuit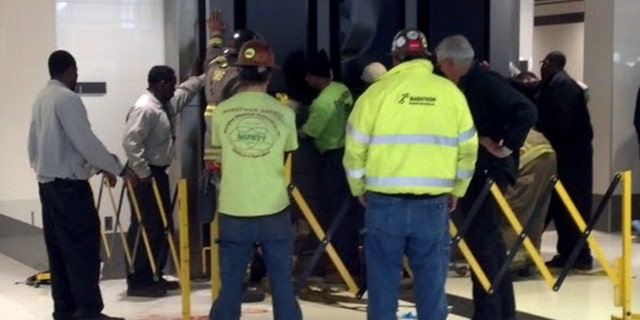 The family of a 10-year-old boy who died when a flight information sign fell on him and relatives at Birmingham's airport has filed a suit against contractors who designed it.
Luke Bresette, of Overland Park, Kan., was killed when the flight information sign toppled onto him and his family March 22. Two of Bresette's siblings and his mother were also injured. The family was returning from a Florida vacation.
AL.com reports that the lawsuit accuses a group of nine contractors of negligence, and claims they caused Bresette's wrongful death and pain and suffering for the family. The suit doesn't name the airport authority as a defendant, and it's unclear how much the family is seeking in damages.
The airport had completed the first phase of a more than $200 million modernization effort weeks before the tragedy.