Family members of Charleston church massacre victims reportedly angered by payout amounts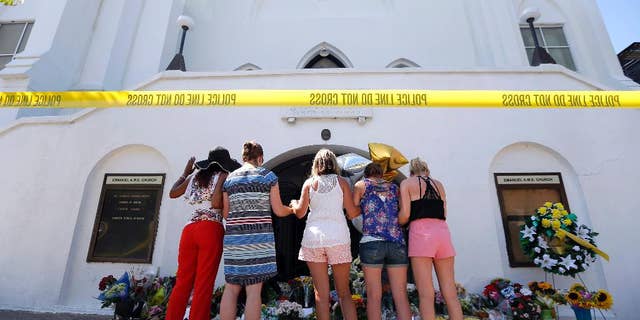 NEWYou can now listen to Fox News articles!
The South Carolina church where nine African-Americans were murdered last June has distributed $1.5 million in donations to family members of the victims, sparking outrage among some who say the amount isn't enough.
According to The Post and Courier newspaper, Emanuel AME Church received approximately $3.3 million in donations from around the world following the June 17 shooting, which authorities believe was racially motiviated. The paper reported that the church is putting around $1.8 million of that amount toward building maintenance, as well as an endowment for a memorial and a scholarship fund.
Some relatives of the victims have been angered that the church has kept most of the money. Church leaders have countered by saying that only $280,000 was earmarked by donors for the families, and the church decided to add more than $1 million to those gifts..
Arthur Hurd, whose wife Cynthia died in the shooting, told The Post and Courier that he received a check for $50,000, less than he expected. He envelope included a form letter, with no explanation of how the donations were divided up.
"I feel like it says, 'Take this and shut up,'" Hurd said.
Hurd had sued Emanuel AME Church last fall after several families accused the church of not being transparent with how it handled the money. The suit was dismissed after the church handed over documents related to its Moving Forward Fund.
Emanuel AME attorney Wilbur Johnson told The Post and Courier the church sent money to more family members than did the city of Charleston's Hope Fund, in an effort to "broaden the reach of the donations and in recognition of the church's pastoral outreach."
The paper reported that approximately $3.1 million in donations has already been distributed through the city's Hope Fund, with another distribution coming soon.
Click for more from The Post and Courier.