Family: Boy, grandfather ambushed in parking lot of Kansas Jewish center, fatally shot in head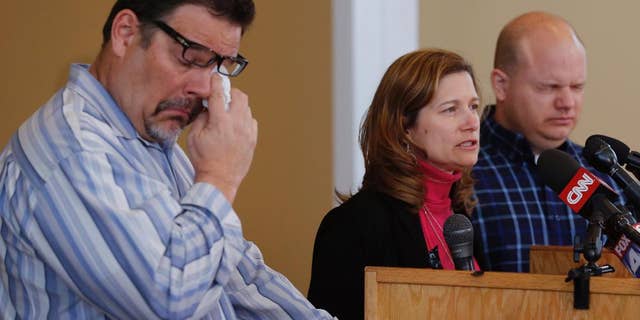 NEWYou can now listen to Fox News articles!
LEAWOOD, Kan. – Family members of a boy and his grandfather who were killed at a suburban Kansas City Jewish center say they were ambushed and shot in the head as they got out of their vehicle.
Mindy Losen says her father, William Lewis Corporon, was taking her 14-year-old son, Reat Griffin Underwood, to try out for an American Idol-like competition called KC Superstar on Sunday.
Losen says she pulled into the parking lot moments after the shootings at the Jewish Center of Greater Kansas City in Overland Park, Kan.
She saw the doors to her father's pickup truck were open. She says she walked to the driver's side and immediately knew her 69-year-old father was dead, then saw two men holding her son before someone led her away.