Exxon working toward restarting Baytown refinery, the second-largest in the US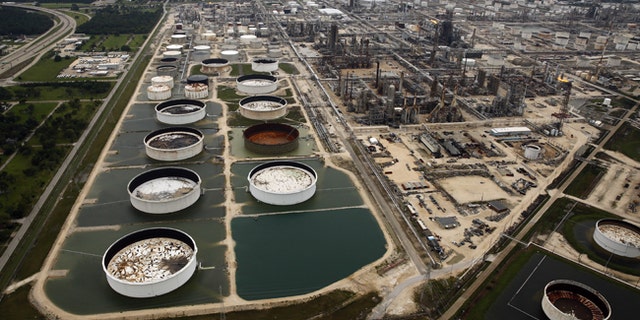 Exxon Mobil Corp. XOM 0.31% said it is working toward restarting its Houston-area Baytown refinery—the nation's second-largest oil refinery—after a shutdown due to Tropical Storm Harvey, but said another of its coastal Texas refineries remains closed.
Exxon's two processing plants were among nearly a dozen refineries forced to halt operations due to Harvey, which wreaked havoc on three of the U.S.'s main refining hubs along the Texas coastline—Corpus Christi, Houston and the Port Arthur/Beaumont region. The closures have taken around 20% of U.S. refining capacity offline and have caused gasoline prices to soar, both at the wholesale and retail levels, amid concerns many of the refineries may be damaged and stay shut for weeks.
"Our initial assessment of Exxon Mobil's Baytown complex revealed the need for only minor repairs," the company said in a statement late Saturday. "We are making good progress on restart activities."
It said the specific timing for returning to normal operations at the 560,000-barrel-a-day Baytown plant will depend largely on the availability and condition of transportation infrastructure. "We are working with the Port of Houston to expedite vessels through the Houston Ship Channel and we are coordinating with railroads to help facilitate necessary repairs," it said.
As for Exxon's other Texas-coast refinery, its 362,000-barrel-a-day Beaumont plant east of Houston, it said "units at the Beaumont refinery remain shut down," without providing further details.