'Extremist' ringleader of New Mexico compound previously tested positive for explosives, ex-cop says
The son of a New York City imam -- who was allegedly training school shooters at a decrepit New Mexico compound -- once tested positive for an explosive residue before a flight to Saudi Arabia three years after 9/11, but he was never detained, according to a retired police officer.
Siraj Ibn Wahhaj, 39, has been accused of conducting weapons training on the compound on the outskirts of tiny Amalia, New Mexico before the complex was raided by authorities. Four other adults were arrested at the makeshift home that was shielded by old tires, wooden pallets and other debris.
Wahhaj and the four other adults, Hujrah J. Wahhaj, Lucas Allen Morton, Jany N. Leveille and Subhannah Wahhaj, will appear in court Monday and find out if they will have to remain in jail until their trial, KOB4 reported. Toas County Sheriff Jerry Hogrefe is expected to discuss more about allegations the children at the compound were being trained to commit school shootings while in court.
The 39-year-old Wahhaj is the son of Siraj Wahhaj, who also leads a well-known Brooklyn mosque and was named as someone who may be alleged as an unindicted co-conspirator in the 1993 World Trade Center bombing, according to the New York Post. He was the one who steered police to the compound, after his grandson was reported missing in Georgia in December.
"This is not a surprise to anyone," retired NYPD Detective Michael Zotto told PIX11 on Thursday. "Wahhaj himself, Senior, was always espousing hatred for America. He wanted to start a caliphate government here, a Muslim government here."
INVESTIGATORS RAIDED NEW MEXICO COMPOUND ON TIP FROM TERROR-TIED NEW YORK CITY IMAM, CLERIC CLAIMS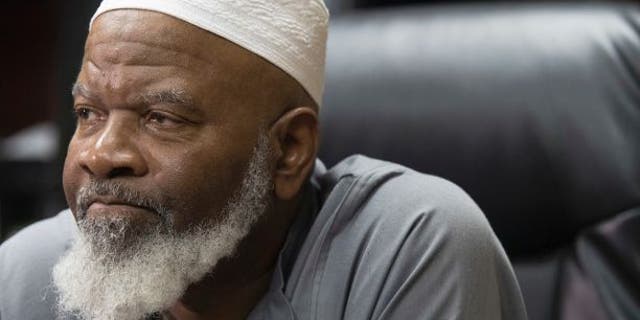 Zotto, who served as an undercover detective, told PIX11 that Wahhaj was also connected to camps in upstate New York and other parts of the country for military-style training.
Zotto was part of the NYPD Terrorism Interdiction Unit, which was supervised by retired Sergeant Louis Savelli. Savelli sent PIX11 a summary of prior surveillance detectives did on the elder Wahhaj and his son, which included that the mosque was believed to have been visited by chief 9/11 hijacker Mohammed Atta.
"During one of our investigations into the activities of Siraj Wahhaj and his son, in 2004, Siraj Wahhaj Junior was flying to Saudi Arabia from NYC, when he was tested for foreign substances by TSA agents and he tested positive for Pentax, an explosive substance. However, TSA choose not to detain him," according to the documents obtained by PIX11.
INVESTIGATORS FIND AMMO, DIRTY DIAPERS AT SQUALID 'EXTREMIST MUSLIM' COMPOUND IN NEW MEXICO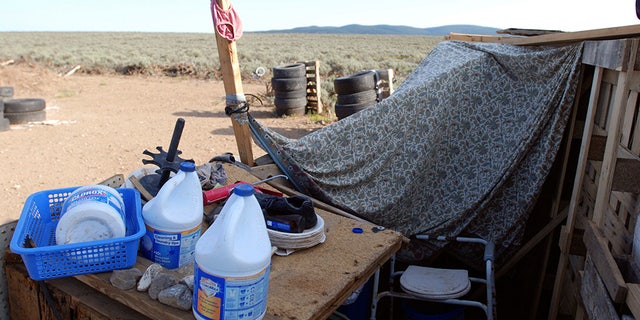 The owner of the property in Mexico, Jason Badger, on Friday took the Associated Press on a tour of the property, which is littered with diesel cans, used diapers, household garbage and Korans. He questioned why authorities did not search the squalid New Mexico compound for the boy, saying he told them in late spring that he had met the child's father at the site and that the man was wanted in Georgia for kidnapping his own son.
"If they knew about it, and then that kid died in that timeframe, when they knew, somebody has to be held accountable," Badger said.
Taos County Sheriff's Department Steve Fullendorf spokesman downplayed Badger's criticism of the investigation, telling the AP that Sheriff Jerry Hogrefe did everything he could under the law and had to follow certain restrictions.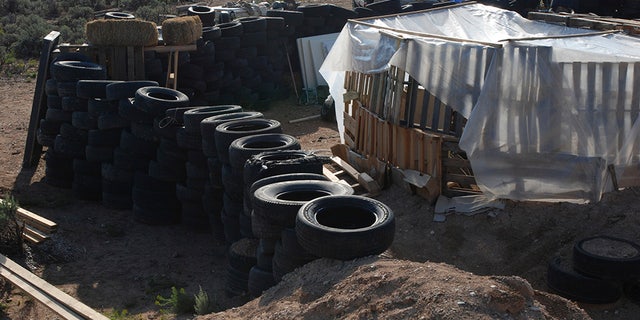 "Mr. Badger doesn't have to adhere to those same restrictions," Fullendorf said. "He wants to have his 15 minutes of fame and that's fine."
Hogrefe has said the FBI put the New Mexico compound under surveillance in recent months and took photographs, but he could not initially get a warrant to enter because the images collected did not show the boy or his father.
That changed when a note was forwarded to Georgia authorities saying children inside the compound were starving, Hogrefe said.
Eleven children, ages 1 to 15, were found living in the compound in "filthy" conditions. The Taos County Sheriff's Office said the kids "looked like third world country refugees not only with no food or fresh water, but with no shoes, personal hygiene and basically dirty rags for clothing."
The sheriff's office previously said the occupants of the compound were "most likely heavily armed and considered extremist of the Muslim belief."
Fox News' Ryan Gaydos, Robert Gearty, and The Associated Press contributed to this report.