EXCLUSIVE: Foreign Officer Kept Afghan Soldiers From Going AWOL in U.S.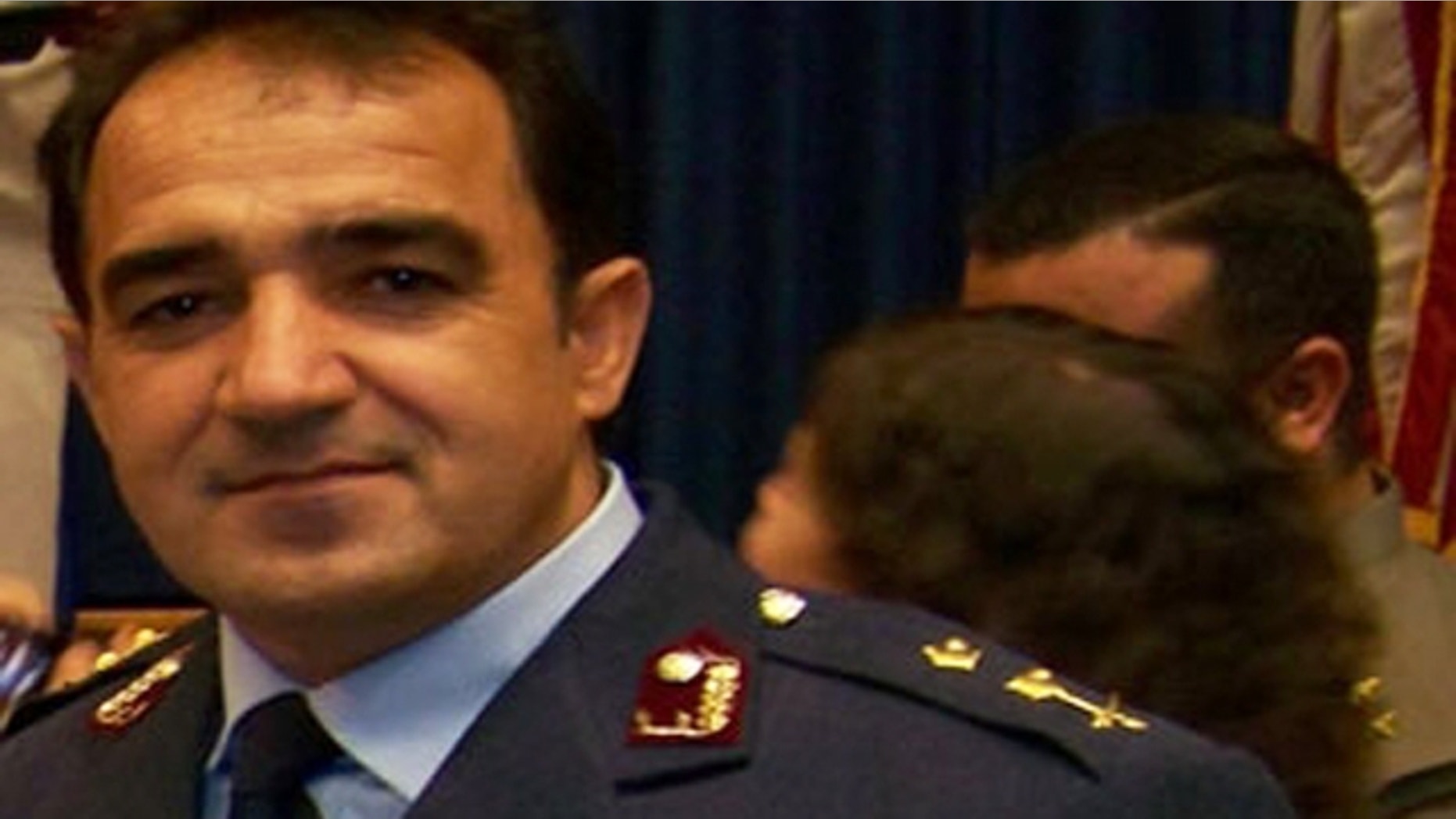 LACKLAND AIR FORCE BASE, Texas -- Last December, U.S. and NATO officials realized they had a growing problem: an increasing number of Afghan military trainees were going AWOL from Lackland Air Force base in San Antonio, Texas, where they were learning to speak English.
As the language program is considered crucial to the U.S. war effort in Afghanistan and to the long-term development of that nation's national security forces, a full-time Afghan liaison was appointed to ensure that the students complete their training and return to Afghanistan.
That man was Lt. Col. Wahab Sultany, an active Air Corps squadron commander in Afghanistan who came to the Defense Language Institute (DLI) at the base as a student in May 2009. In January, he was appointed to oversee the Afghan military men attending the program in Texas as well as other Afghan students at Air Force bases in Mississippi and Alabama.
To call his appointment a successful one would be an understatement. Last year, prior to his assignment, 21 Afghans went AWOL -- including seven in December alone. But in the first half of this year, under Sultany's watch, that number dropped to one -- and NATO and U.S. officials say that deserter was already in the program before Sultany got the job.
But the liaison's track record could all be derailed now. Sultany, inexplicably, has been called back to Afghanistan.
Sultany's friends and colleagues say that when he took the position, he did everything he could to keep his fellow Afghans from going AWOL: he held daily accountability check-ins; he held on to their passports, visas and identification right up until they were scheduled to fly home; he even slept on his students' dorm room floors to ensure they didn't walk away from the base.
"When all that stuff happened in December, he had them signing in every few hours," said a source close to DLI.  "And with the last group to leave in December, he had them in the empty Echo Company barracks for the night before they left."
But he wasn't a baby sitter. Colleagues, friends, officials and the students themselves say Sultany cared about his charges more than anything else, and he took the time to get to know, mentor and support each of them.
And, according to Sultany, who spoke exclusively with FoxNews.com, he built the entire program on his own — and on his own dime, too.
During the course of his six-month tenure, Sultany said he spent his $600 personal monthly stipend — the same amount he received when he was a DLI student in 2009 — on his students and also paid his own money to set up and stock the new Afghan liaison office.  He said he spent $500 a month on a rental car and hundreds of dollars more on fuel; he said he paid for cell phones and office equipment, including his computer. He said he had to borrow a printer and photo copier from the fully-staffed Saudi and Kuwaiti liaison offices nearby.
(Col. Stewart Cowen, spokesman for the NATO training mission in Afghanistan, said that because Sultany transferred from student to liaison officer on short notice, funding support for him and for the new liaison office took did not come through until June.  "If LTC Sultany needed to personally pay for administrative support, then these costs will be looked at and if appropriate he will be reimbursed," he said.)
But there were larger issues to address, Sultany said. He found that many of the 46 Afghan military personnel who had gone AWOL had done so after they learned that they had flunked out of the program and would be immediately sent back home. Often, he said, they vanished just hours before their scheduled flight. The shame and humiliation associated with returning home without receiving the training they were in the U.S. to receive caused otherwise smart and responsible people to do extremely stupid things, like escaping, he said.
"When they fail the test, they escape," Sultany said. "That is why they go. So I said, I can't send them home, I stop sending them back. When they fail, I talk with the teachers, work something out."
He said he arranged for the failing students to work with school officials and teachers and be given another chance to pass.
Sultany insists that the men who went AWOL are harmless and just want to escape their war-torn homeland.
"They are tired of war, they want peace, they are not dangerous to this country," he said. "These guys, they are not Taliban and Al Qaeda, they do not want to harm America. They love America."
He said he worked hard to prevent any more men from leaving because the DLI program is important and he does not want to jeopardize it or have Americans get the wrong impressions about Afghans.
"DLI is a wonderful place, I want to tell everyone that," he said. "I tried to stop any of the problems."
U.S. officials have credited Sultany with being part of this year's decline in AWOL Afghans. Barely more than a week ago, he was showered with praise and commendations by DLI's highest officials.
But the jubilation was short-lived. On June 29, barely six months after his appointment, Sultany was told that he was being removed from his post. Even worse, his replacement isn't scheduled to arrive for months -- leaving the Afghan students without a full-time liaison charged with making sure they don't join what has become a large AWOL Afghan community in Canada or a smaller group that has stayed in the U.S.
Sultany had been scheduled to go on leave last week, and then to return to his post in San Antonio. But last Tuesday, just days after U.S. officials in Kabul had credited him with the dramatic decrease in AWOL Afghans, he received word that his round-trip ticket to Afghanistan had been turned into a one-way.
"What a waste of a valuable resource," said a source who works with the foreign military students at DLI. "What a waste."
"What do I think of this?" Sultany said. "Absurd. This is absurd. I do not know why they did this or who is the one that made this decision."
Col. Cowen said Sultany had done a remarkable job, but that the Afghan Ministry of Defense was calling the shots.
"Sultany was selected by the Ministry of Defense, that is their call," he said. "The Ministry of Defense called him back…he's done a year unaccompanied with his family; it was an Afghan decision that he wouldn't return from leave."
Cowen said that NATO was currently working closely with the Ministry of Defense as it selects a new liaison.
"We're advising candidates for a new liaison," he said. "We can't guarantee it, but he'll be in the U.S. in approximately 60 days."
Cowen said there were currently two students serving as temporary liaison for the approximately 35 students currently enrolled.
"Therefore, with two stand-in country liaison officers, I think we've got good cover," Cowen said.
But Sultany isn't so sure.
"I hope my replacement is a very good man, I hope he is better than me," Sultany said. "But, this is very difficult job."
How difficult? It has now been a little more than a week since Sultany went home. And, already, an Afghan military member has gone AWOL from DLI.