Excavator gets stuck trying to remove bulldozer from Lake Michigan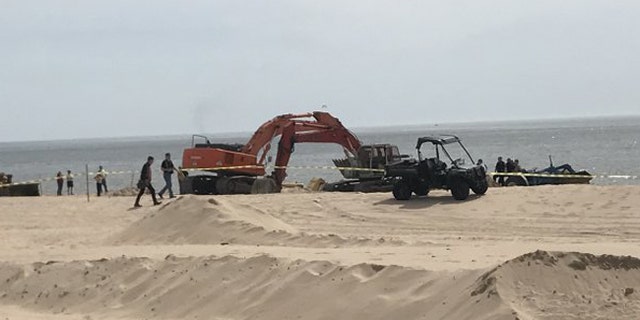 NEWYou can now listen to Fox News articles!
Crews worked for several hours Monday to remove two pieces of construction equipment that got stuck in Lake Michigan.
The equipment was stuck in the water at Grand Haven State Park.
Grand Haven Public Safety officials tell FOX 17 that a bulldozer got stuck around 1 p.m. while the driver was trying to remove a tree trunk from the water. An excavator that was being used to remove the bulldozer also got stuck.
The bulldozer was removed from the water at about 4 p.m. The second piece of equipment was removed at about 6:15 p.m.
Click here for more from Fox 17.