Ex-priest found guilty in 1960 murder of Texas teacher, beauty queen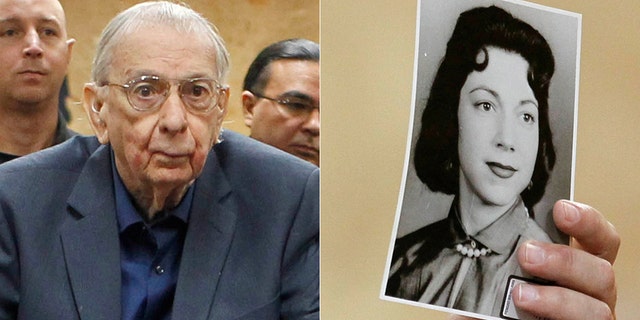 A former priest will finally pay for his sins.
John Bernard Feit, 85, was convicted Thursday in the decades-old murder of Irene Garza, a Texas teacher and beauty queen who had visited his church for confession.
The jury handed down its ruling Thursday evening after deliberating for about 6 1/2 hours at the Hidalgo County Courthouse in Edinburg.
Feit was accused of strangling the 25-year-old woman on April 16, 1960 after she visited Sacred Heart Catholic Church in McAllen.
Garza never returned home. Her body turned up five days later in a canal, The Monitor reported.
An autopsy determined that Garza, who was Miss All South Texas Sweetheart 1958, was beaten and raped while unconscious and asphyxiated.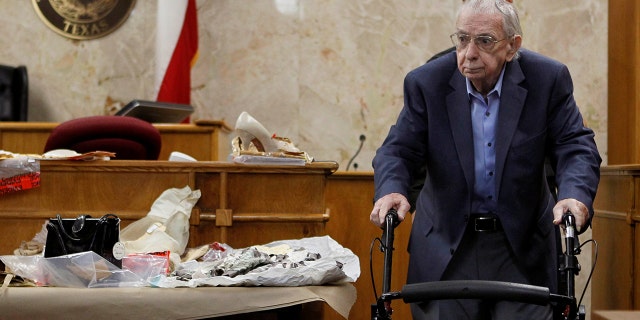 Prosecutors presented evidence that elected and church officials suspected Feit of killing the woman but wanted to avoid prosecuting him because it would harm the church's reputation and elected officials politically.
A former monk also told jurors that Feit confessed to him three years after the killing and showed no remorse.
Feit had been accused of attacking another young woman in a church in a nearby town just weeks before Garza's death. He eventually pleaded no contest and was fined $500. He left the priesthood in 1972.
The disgraced priest is scheduled to be sentenced Friday. He could be sentenced to up to 99 years or life imprisonment.
The Associated Press contributed to this report.